Discussion Starter
·
#1
·
so everone likes to post pix of the Hooters girls posing with their 9 in the parking lot......I had to step up and do something different!!
For some background info, I am a member of a motorcycle group here in Houston that has over 9000 members...mainly sportbike riders...there are a few cruisers and only a handfull of 9's. I also own a LED company specializing in motorcycles.
We have a Meet and Greet every 4 months or so that is put on by a few individuals who put in alot of hard work and time to make these possible. They try to have them at various Hooters around town since we all tend to like to meet there anyway. I got a call out of the blue to see if I wanted to set up a booth to get some free advertising. Of course I said yes!! A few days later he called and told me I was getting the best parking spot in the house. Wasnt quite sure what that meant till I showed up.
As I rolled up my contact waived me to the front door...
so we roller her in and set up shop inside Hooters!!!
Yeah....thats right...right by the door!!!:clap2:
then one of my boys showed up and we put his in there too...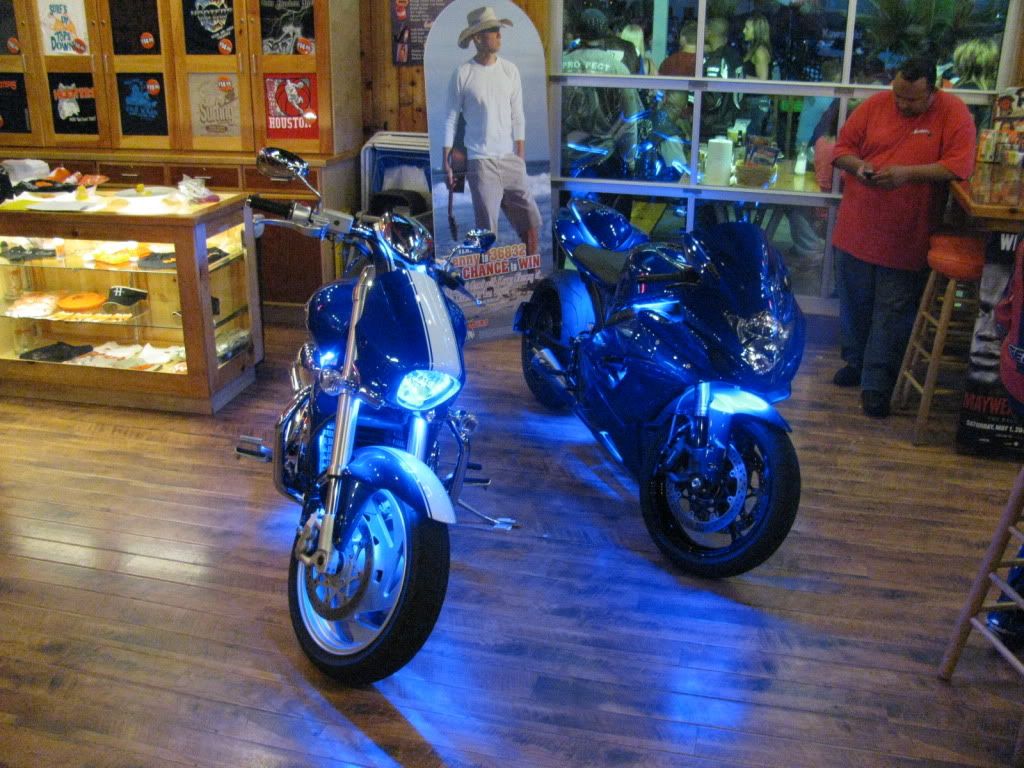 then as we were pullin her out at the end of the show the girls decided they wanted to pose with the beast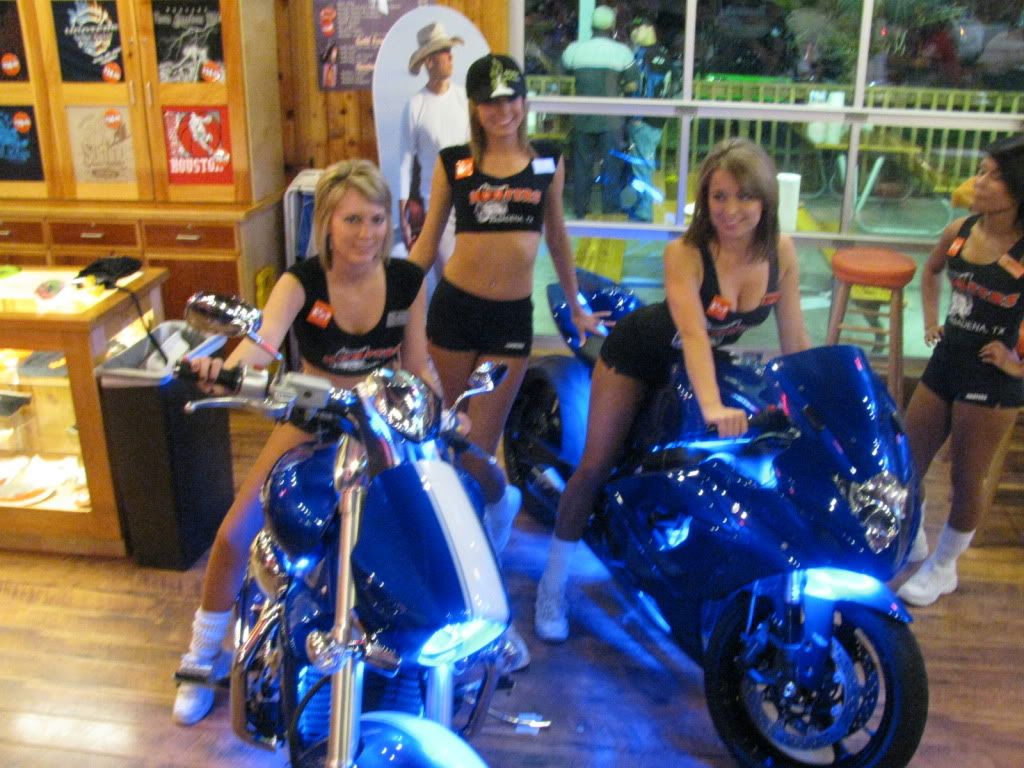 does my a$$ look good?? :doorag: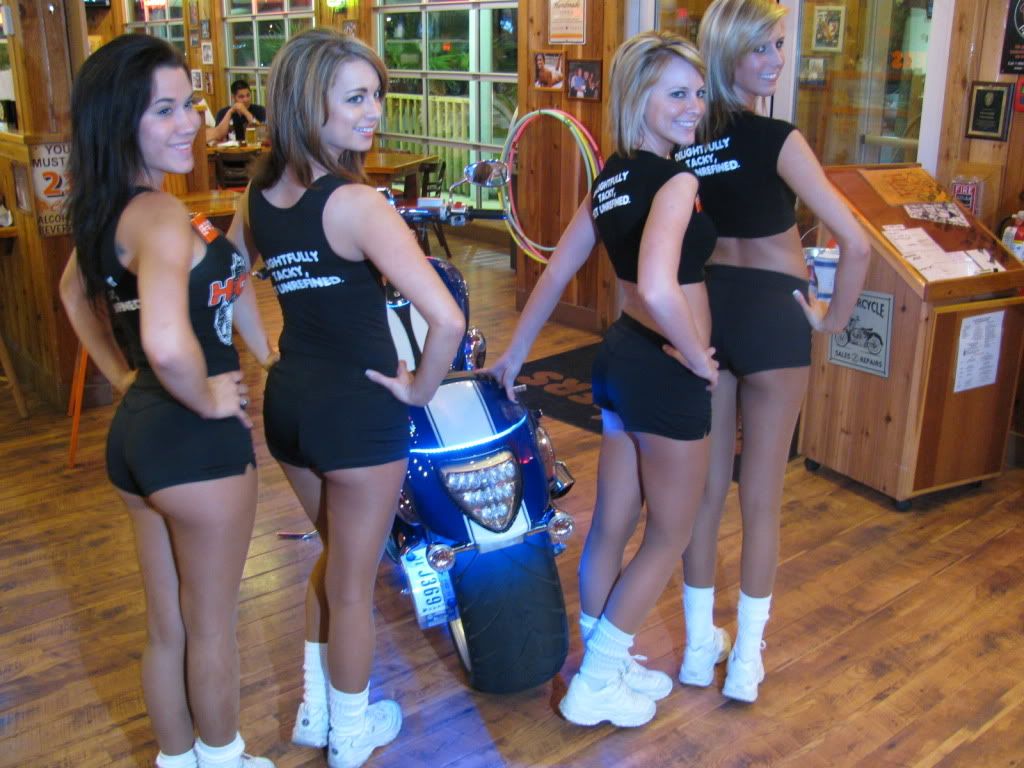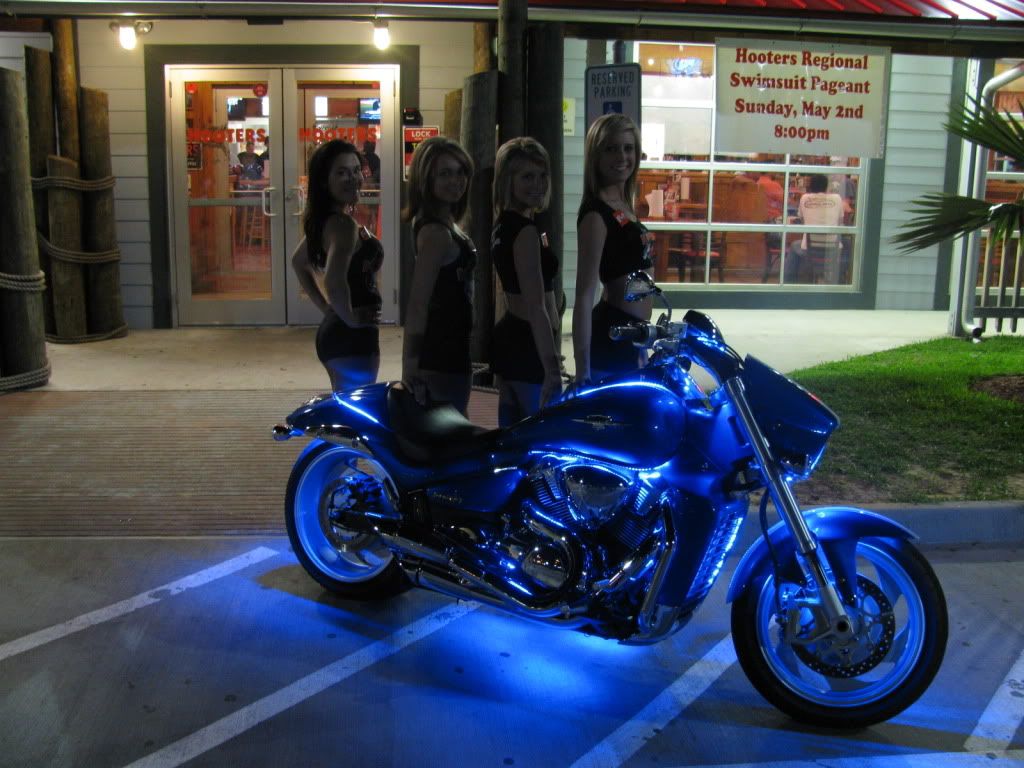 this is from the last meet at a different Hooters...
long story short....I think I have the best parking spot ever!!:bigthumbsup: