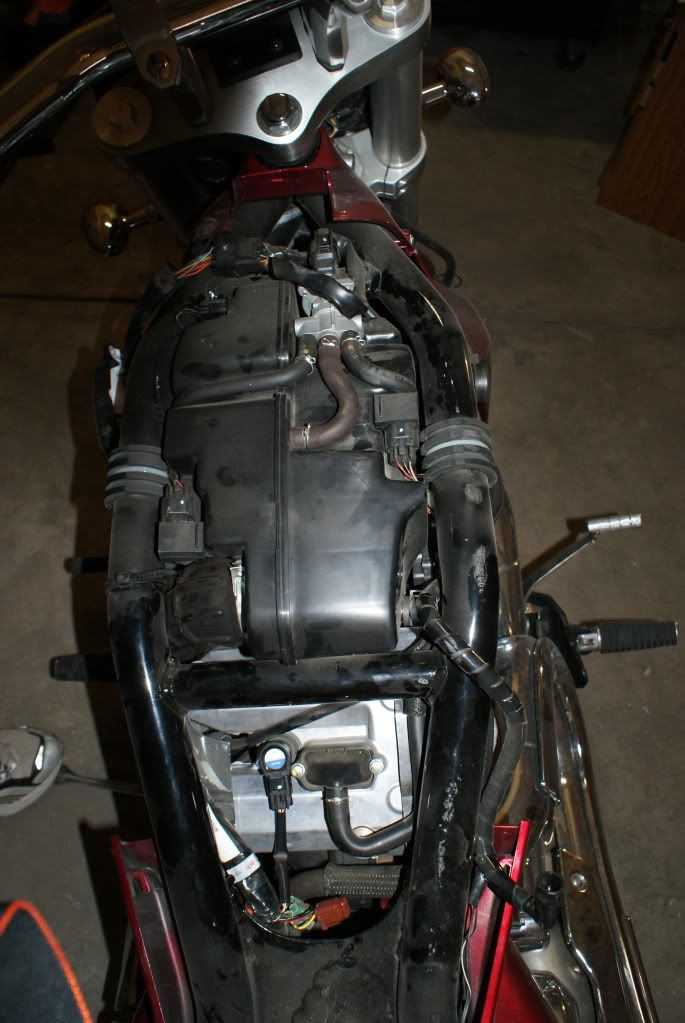 Hey,
So I got a wild hare up my butt and i want to do some last minute mods to the good ole 9. I have a 2007 Red and I have seen someone on here a while back that did a mod that replaced the entire air box with a pair of K&N RA-0770. I got the appropriate materials at my disposal and I can do most of the work but I have no idea what some of the stuff attached to the air box is. I have included a picture of the underside of my tank. I am not that great at picture manipulation so I was not able to draw arrows to anything that I have a question about so if you can or if you have an idea what all that crap attached to the air box is please do tell.
OK I used to know how to attach photos, but it seems that it has changed. Halp!
What can i not disconnect? what can disconnect/move and not throw a F1 Light?
http://www.flickr.com/photos/

[email protected]

/4526738298/in/photostream/
http://www.flickr.com/photos/

[email protected]

/4526107147/in/photostream/