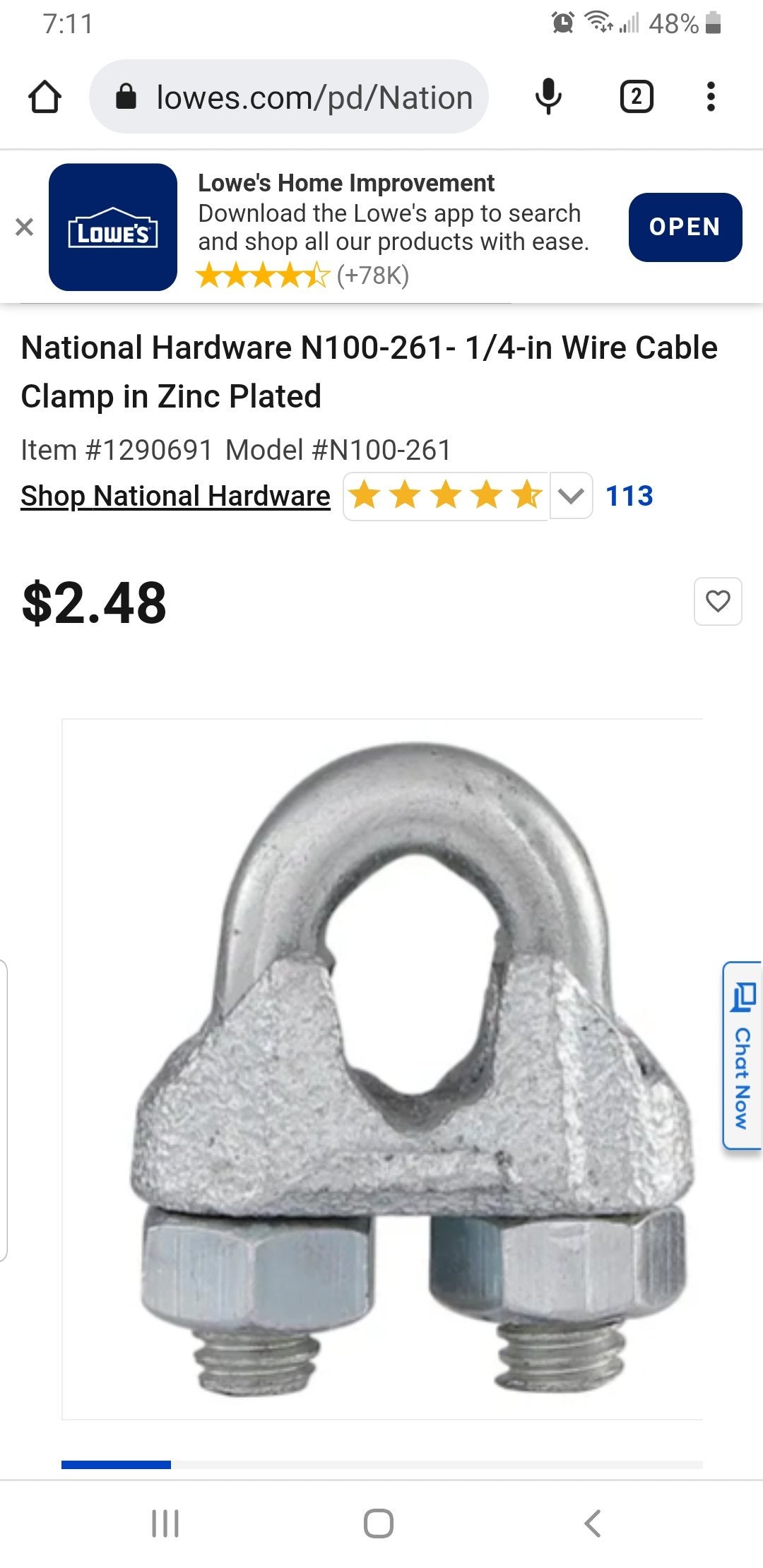 4
https://www.amazon.com/gp/aw/d/B0B1JT8WL7?psc=1&ref=ppx_pop_mob_b_asin_title
https://www.amazon.com/gp/aw/d/B09XML4DHY?psc=1&ref=ppx_pop_mob_b_asin
https://www.lowes.com/pd/National-H...in-Wire-Cable-Clamp-in-Zinc-Plated/1002256008
Here is the link to the bag and bracket support.
The third link is to the hardware I used (1/4in rope clamp) you will need 4 of these. You will also need 8x washers that will fit the rope clamps. I overlapped each threaded Bolt on the clamp to give extra support.
You will only use one bracket, it comes with two. Maybe you can give the other to a friend for the same install.
Here's what you'll need:
Drill and drill bit
13mm socket or wrench (rope clamp nuts)
12mm socket or wrench (rear footage bracket)
Use the drill and bit to drill out where the strap cut outs already are. Only drill just enough to push through the rope clamps. Drill one more at the bottom of the bag for the 4th clamp. Place the washers on and overlap them, then tighten the nuts inside the bag.
After installing the bag on the bracket, attach the bracket on the bottom screw and nut of the rear foot peg using the same foot peg hardware.
Let me know if you have any questions