OK I want to know what you guys think of this situation:
here's a pic from RD's website of their adjustable bones, note the construction and the bolts used.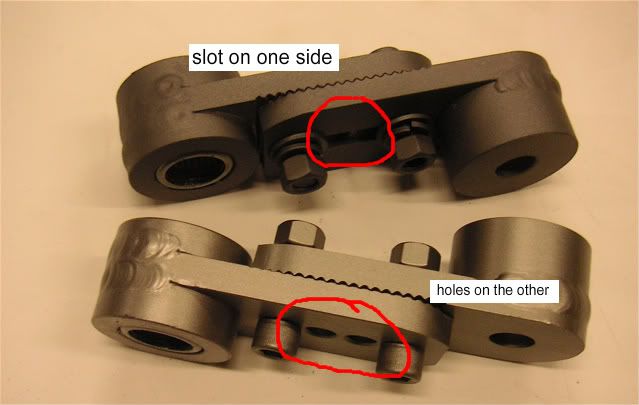 here's a pic of the actual product, they are slotted on BOTH sides. I matched them up with my stock bones and marked their position for future refrence, then I matched them up with my 2 inch bones (pictured) and marked them again, the longer the distance between where they attach to the bike the lower the drop.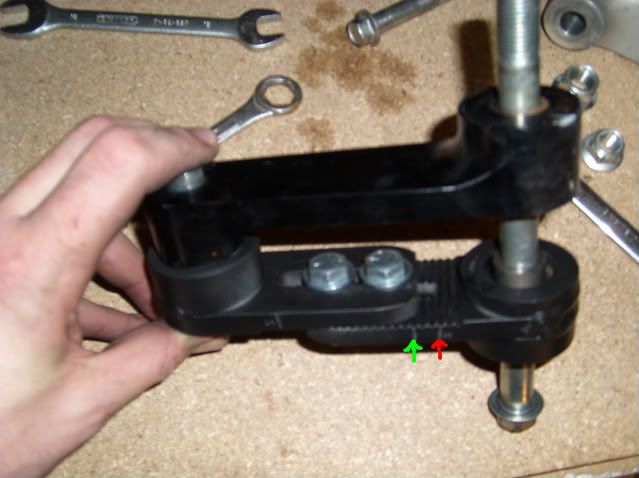 now for my problem, with the size of the washers supplied and the heads on the bolts I cant go any further due to the bolts/washers coming in contact with eachother before you can go any further, I will have to replace the nuts and bolts with something like what is pictured on RD's site in order to get a full 3inches of drop.
I also worry about the structural integrity of the bones being spread that far apart with BOTH sides being slotted and the bolts being so close together in the middle. it seems like what they had pictured is a little more solid. :dontknow:
My first instinct was just replace the bolts and be done with it, but for what I paid for the ****** things shouldn't they be right the first time?
more pics to come...