I got first place at a show today at my hometown in Centralia Missouri, I put it in the Import stock class, I really didn't expect to win anything after seeing some of the other bikes. There were some super nice Busa's, CBR's, Triumphs, and really good looking VTX bagger. I just really want to give a big thank you to Ducks and Baldylatino. My intake covers and seat got so many comments and compliments today. All the Harley guys were drooling over my "shiny seat". They couldn't believe that it didn't feel slick when they touched it. There was another 109 there (he said he was a member on this forum), but I don't remember the guys name, but he had a black bike with blue skulls and flames airbrushed. I will post some pics of the other bikes tomorrow. After the show was over everyone stands on the side of the street that leads out of town and all the hot rods do rolling burnouts while the cops just watch. I had to join in and left just a little rubber on the street, I didn't wanna burn the tire to much since I gotta make it to Virgina and back here in a couple weeks. So I only did a 25-30 foot burnout, and just in case anyone was wondering, I was not wearing "thongs" (flip flops) and I didn't hit any guard rails.:joke:
EDIT: pics posted (I didn't take get to take many pics since I was answering questions every couple minutes)
Best in Show, 57 chevy with an one of the best paint jobs I have ever seen.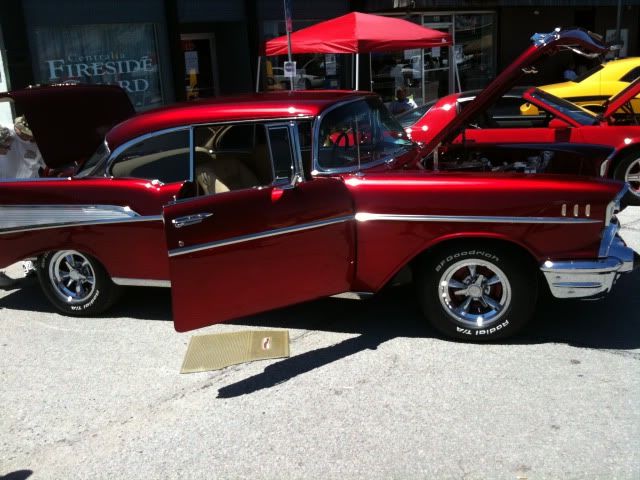 Best in Show Bike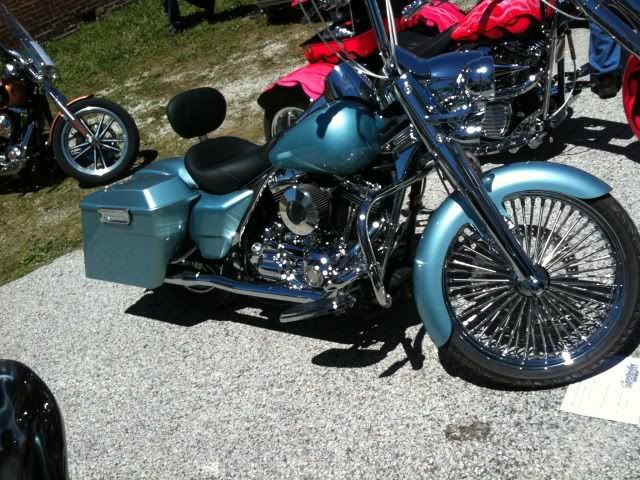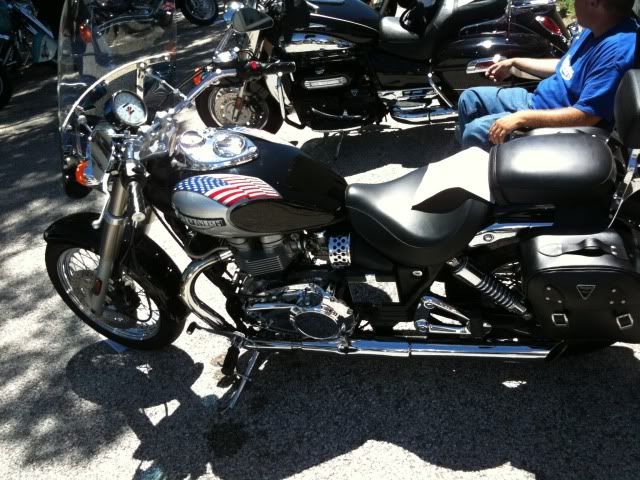 420 HP Turbo Busa, the owner was an Idiot and forgot to register his
TWO
awesome bikes !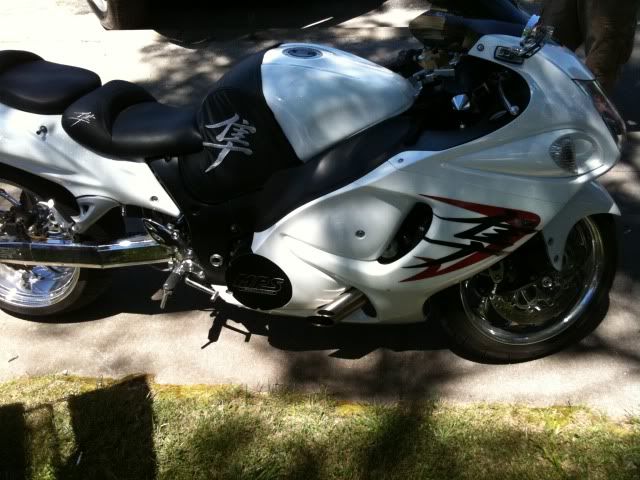 Nitrous Powered Busa, runnin a 330 on the rear, same owner and he is still and idiot!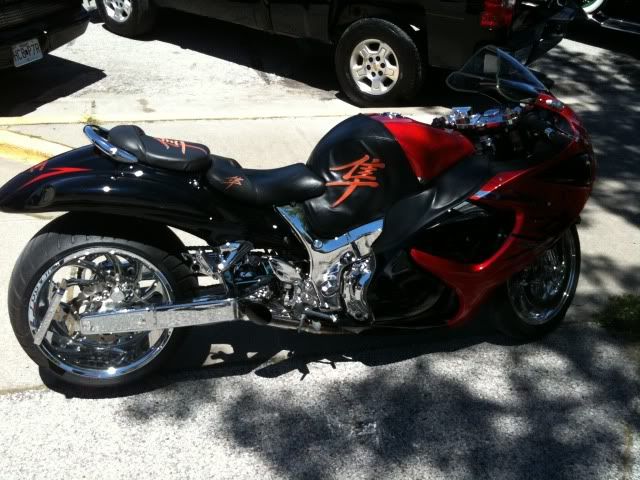 Teaching my son (Karson) how make everyone jealous by parking his 9 in the middle of 20 Harleys. :evil: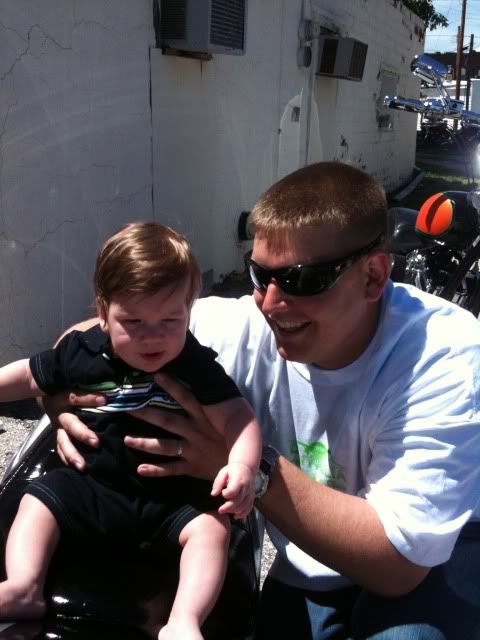 My award, plus I got a sweet t-shirt and a sunburn out of the deal. :joke: