Discussion Starter
·
#1
·
Well this was one of the most memorable trips the Georgia Riders have done. We had it all.....interstate, LOTS of twisties, country roads, a CRASH, tons of laughs, and many memories.
I'll let Chad share the route with y'all (thanks for planning bro) but we did parts of Georgia, Tennessee, and North Carolina. Alot of miles were done in two days.....somewhere around 800.
I met some new riders and made some new friends. As ususal, the 109 drew a TON of looks and questions where ever we went.
Nobody in our group had any issues with their bikes....even the one bike that was crashed was still rideable.
On with the pictures:
From left to right: JoDon, Ga. Roller, Lucky06, me, Rob and his wife Tina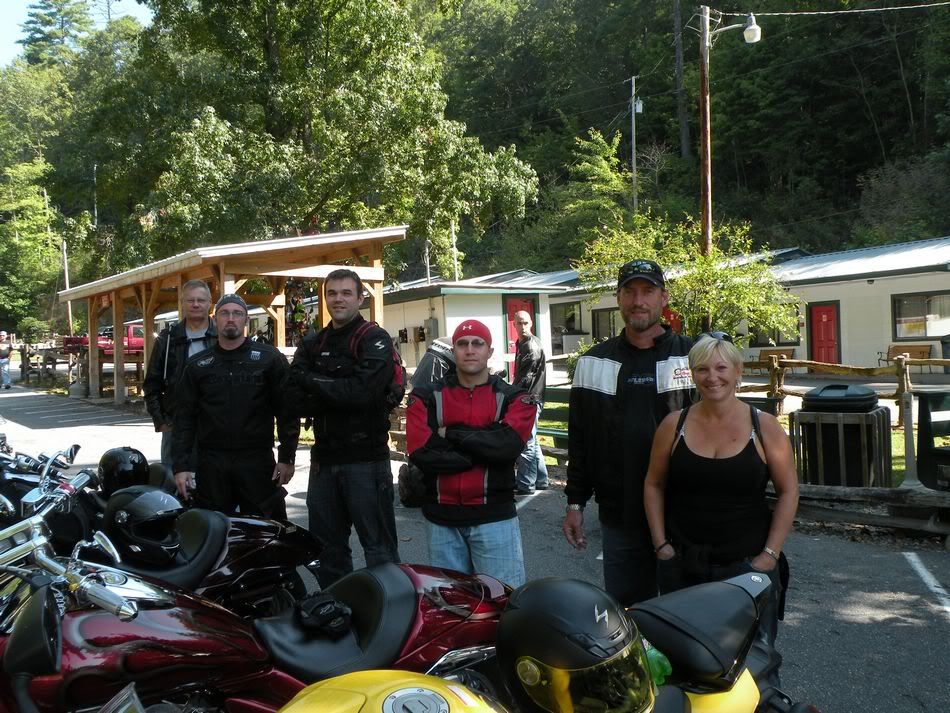 From left to right: Alex, Steve, and Rico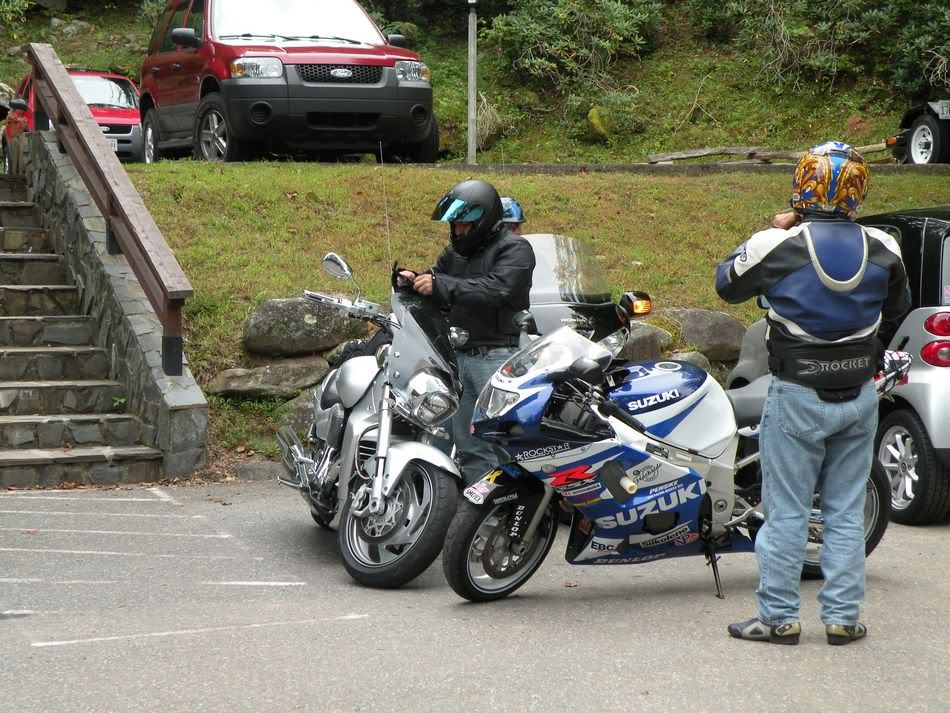 Shawn: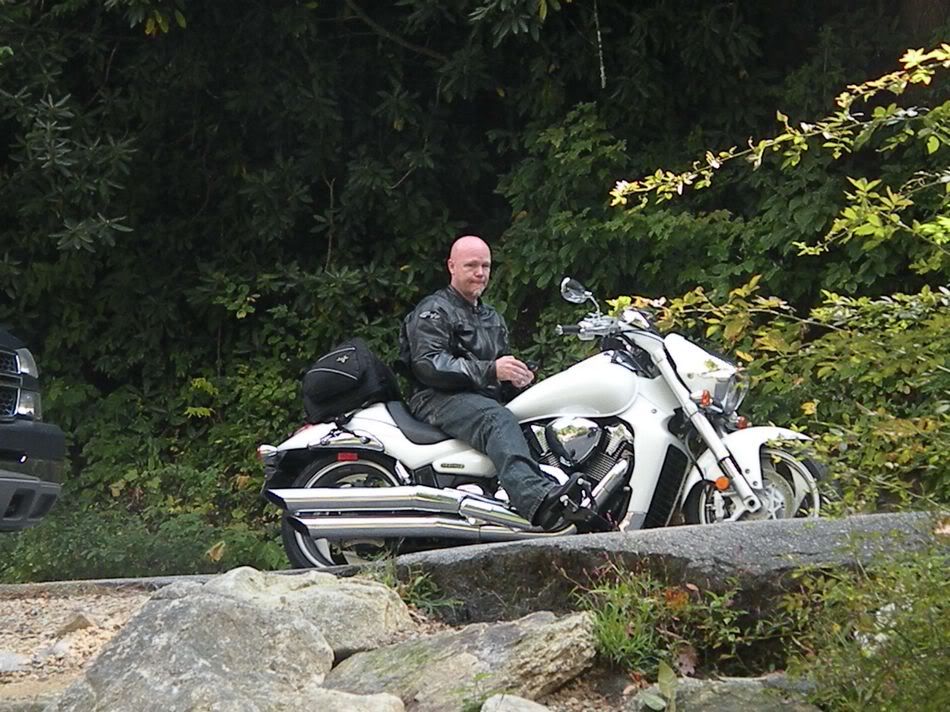 There were BUGS GALORE on this trip. Here is a HUGE grasshopper that got sucked up by Alex's intake:
Close Up:
Shawn, Rico, Nathan, and Steve:
Roadside in a Tennessee Valley: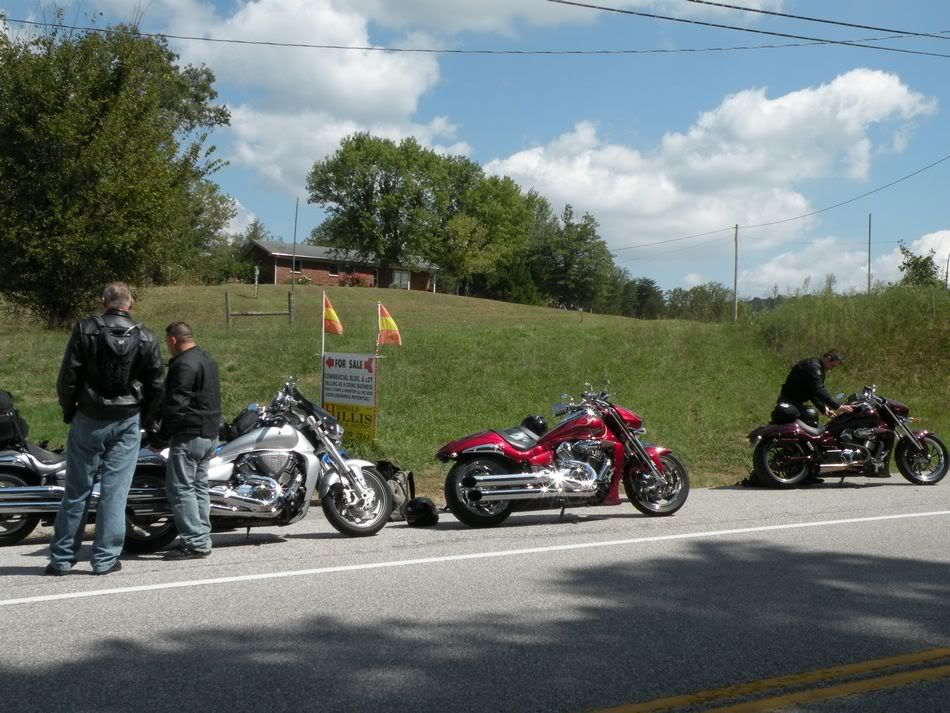 Nathan and Chad. Demetri from Tennessee escorted us to a state park somewhere...LOL. The views in this gorge were stunning and the park had some good food, too. It was nice riding with you, Demitri :bigthumbsup:.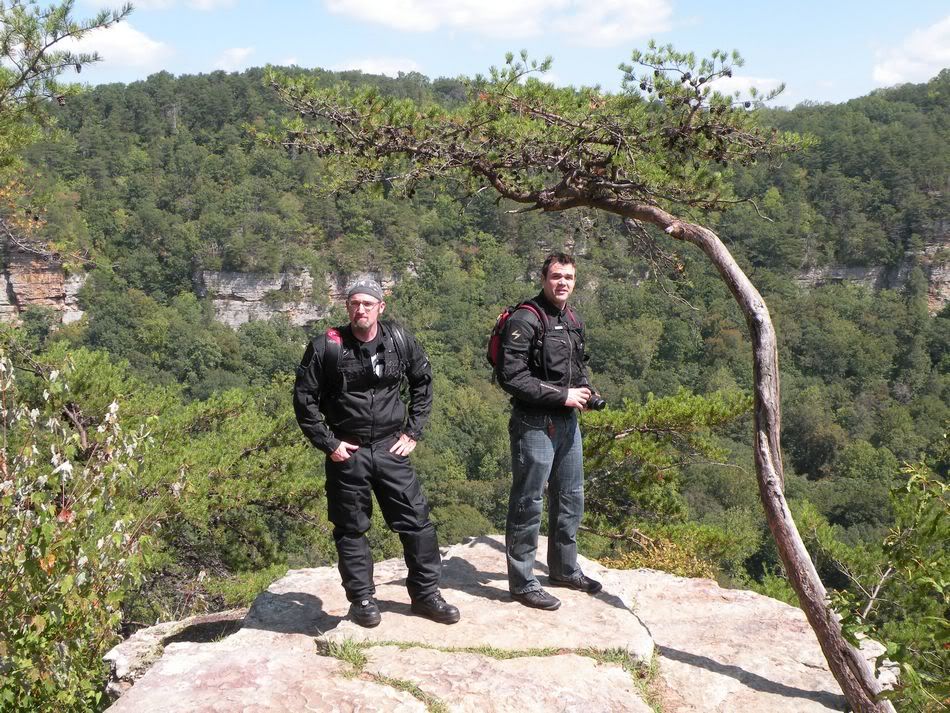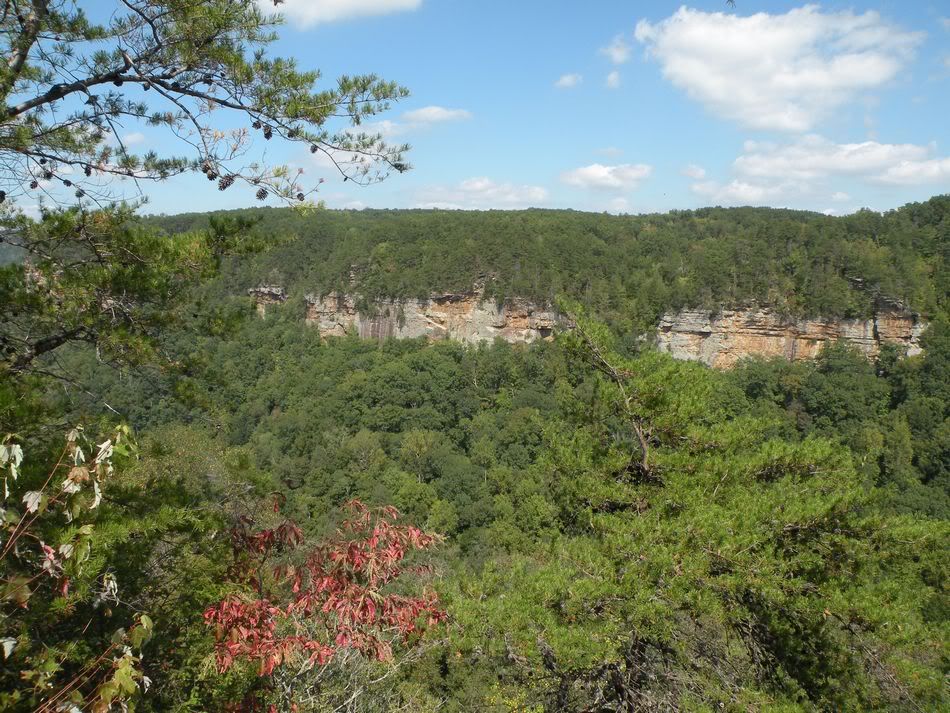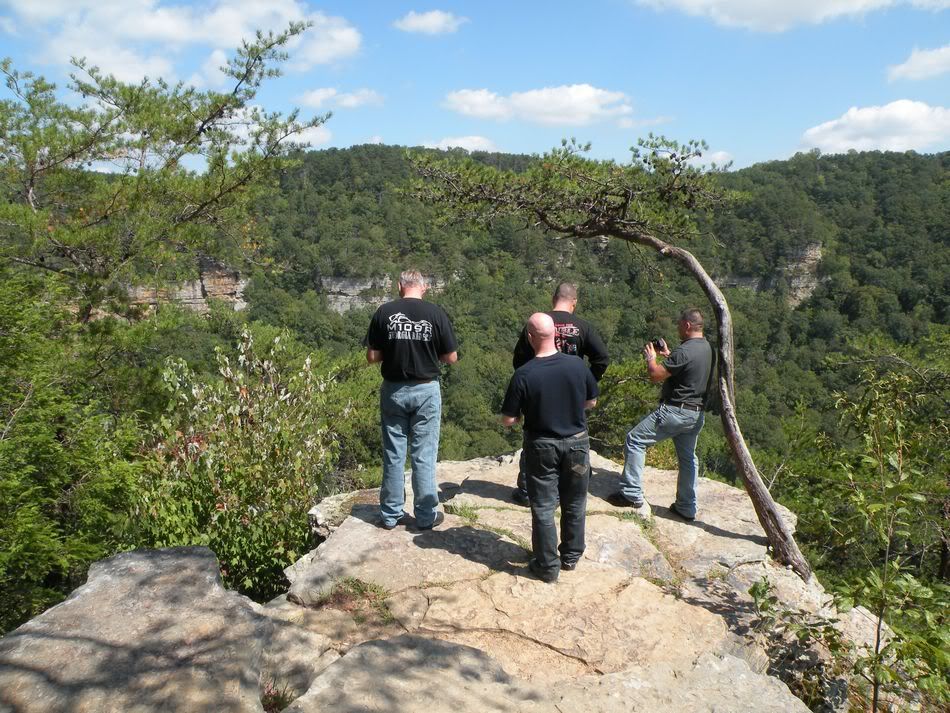 Shot of the bikes in the woods: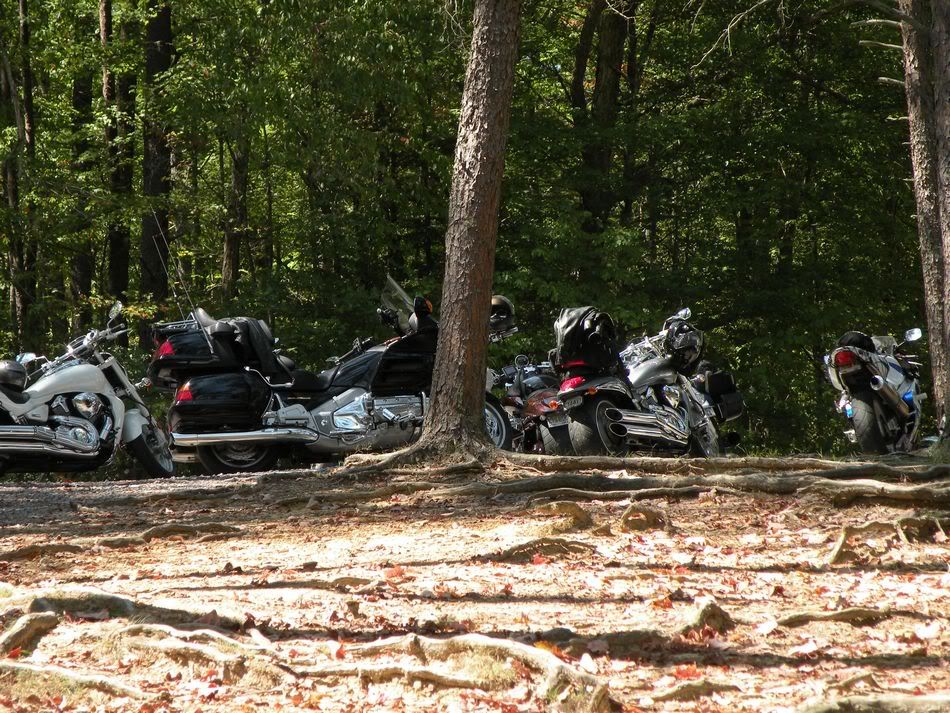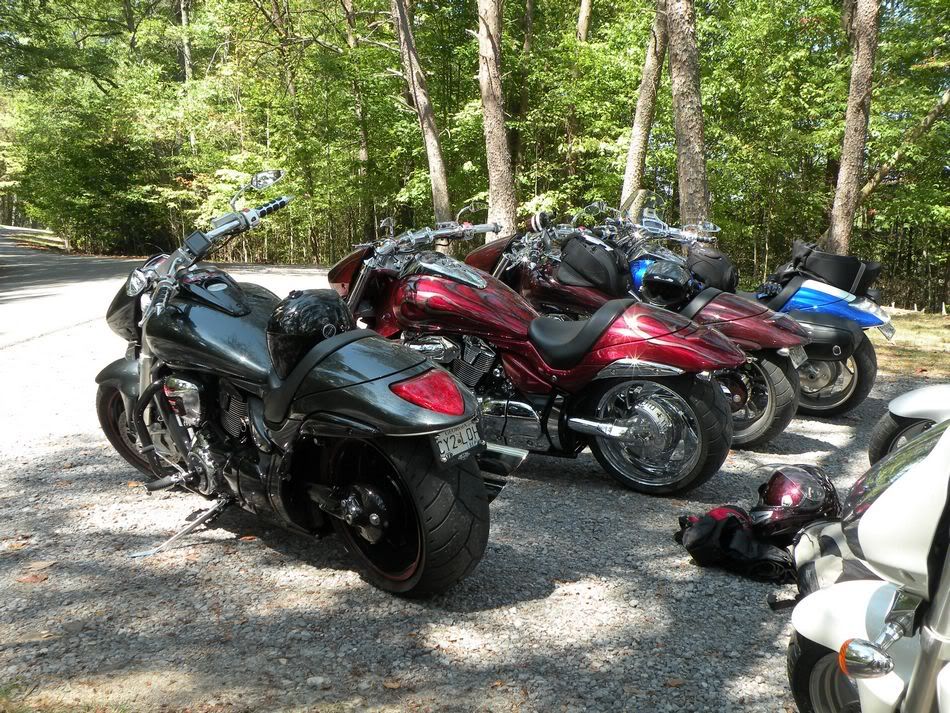 Shot of the bikes parked for the night:
Chad's bike just about didn't need a kickstand
Early morning clean-up: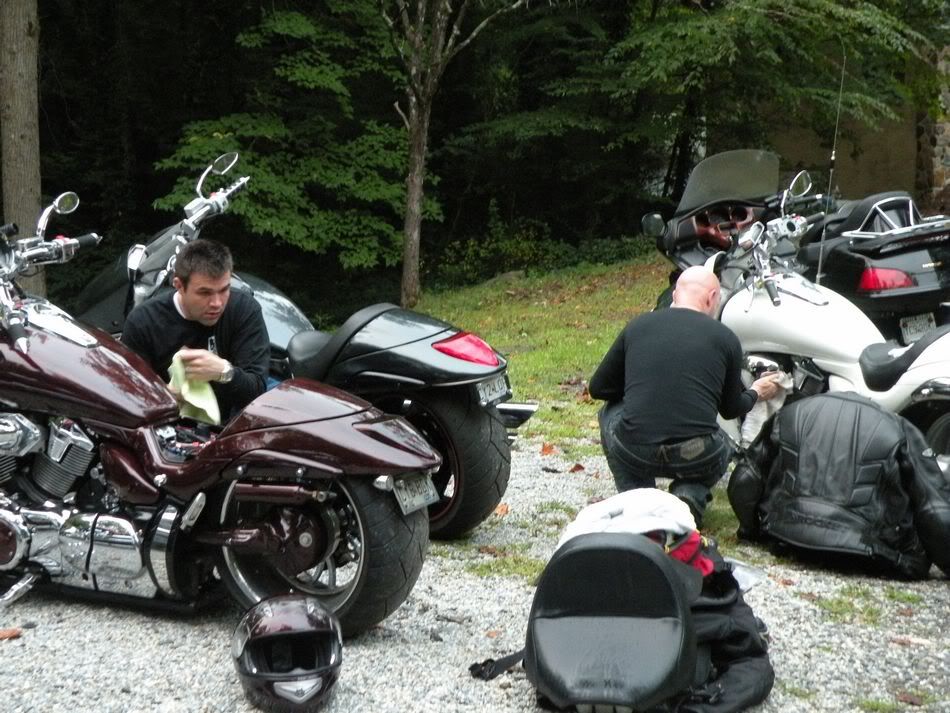 There was a Smart Car rally at the Fontana Village. Dude....you just got passed by a 3 cylinder....LOL.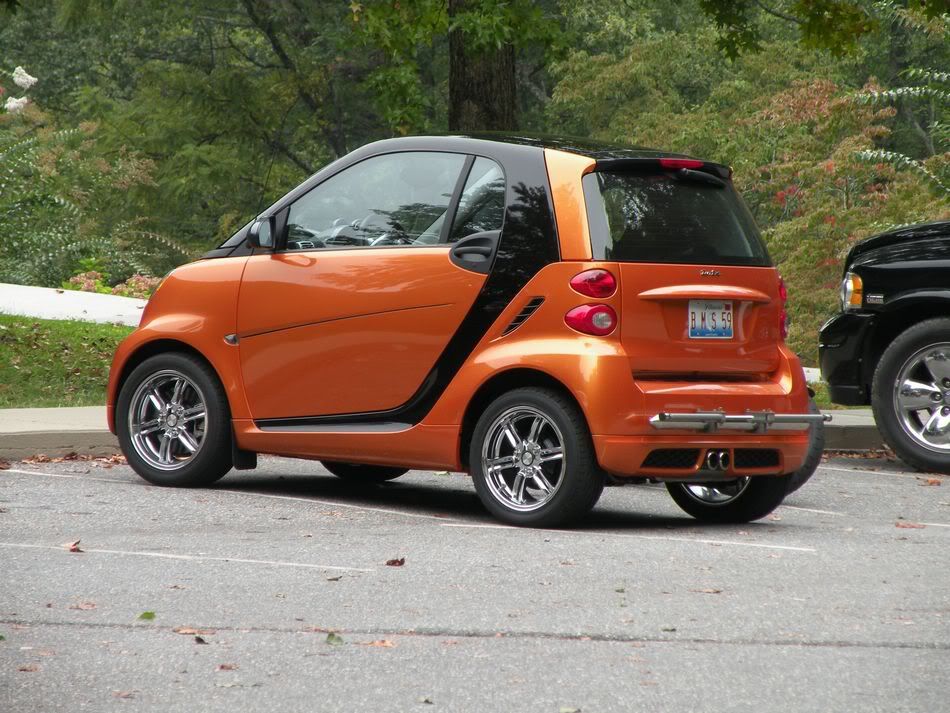 Nathan's and my bike:
Rob's bike: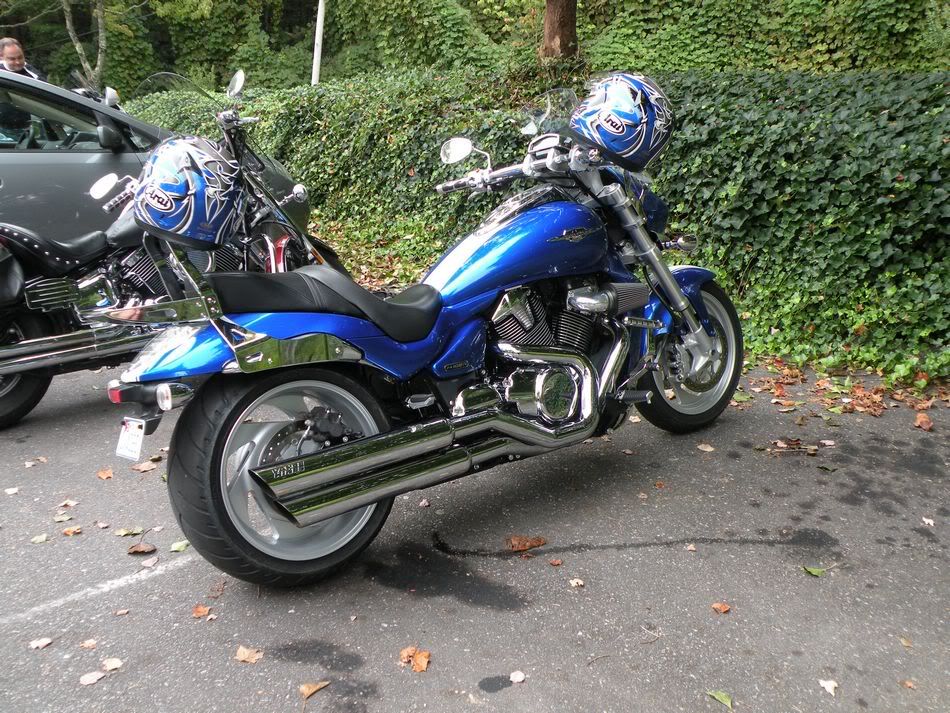 Nathan going Psycho!
Various bikes we saw at The Dragon today: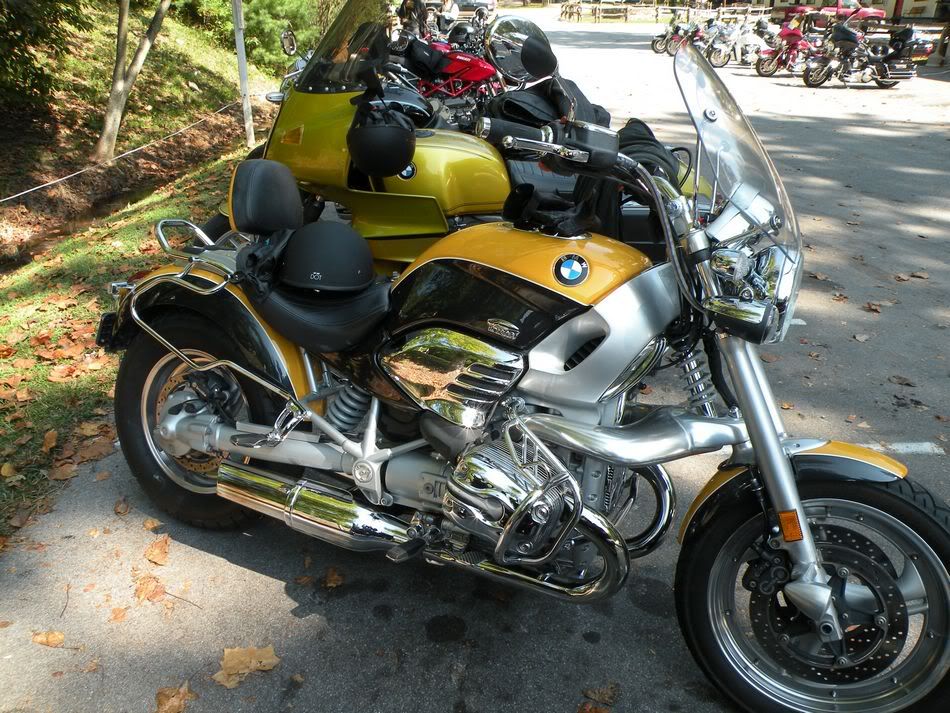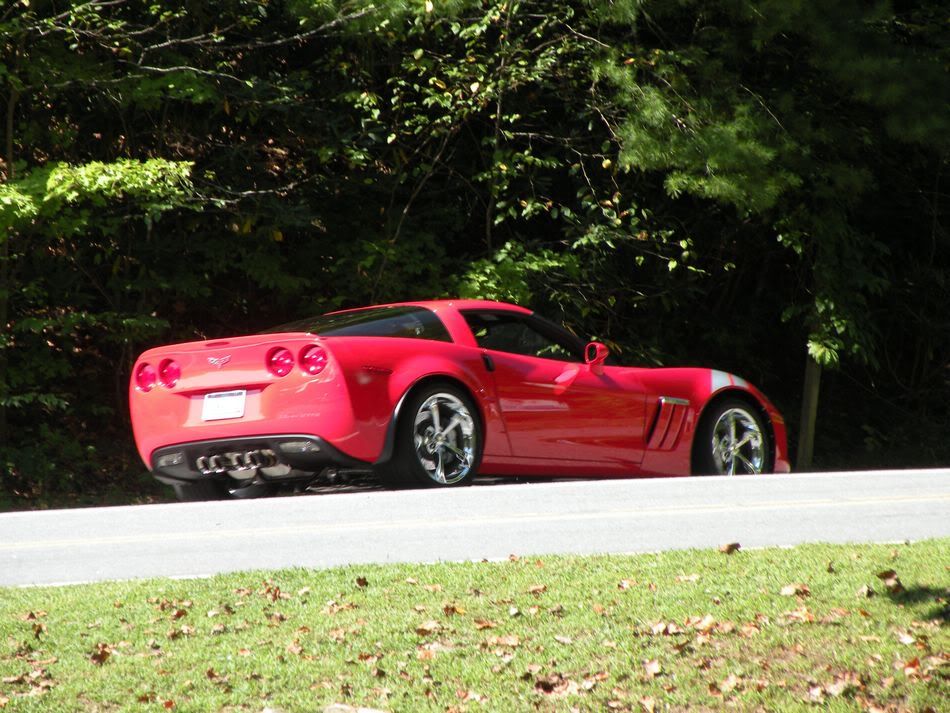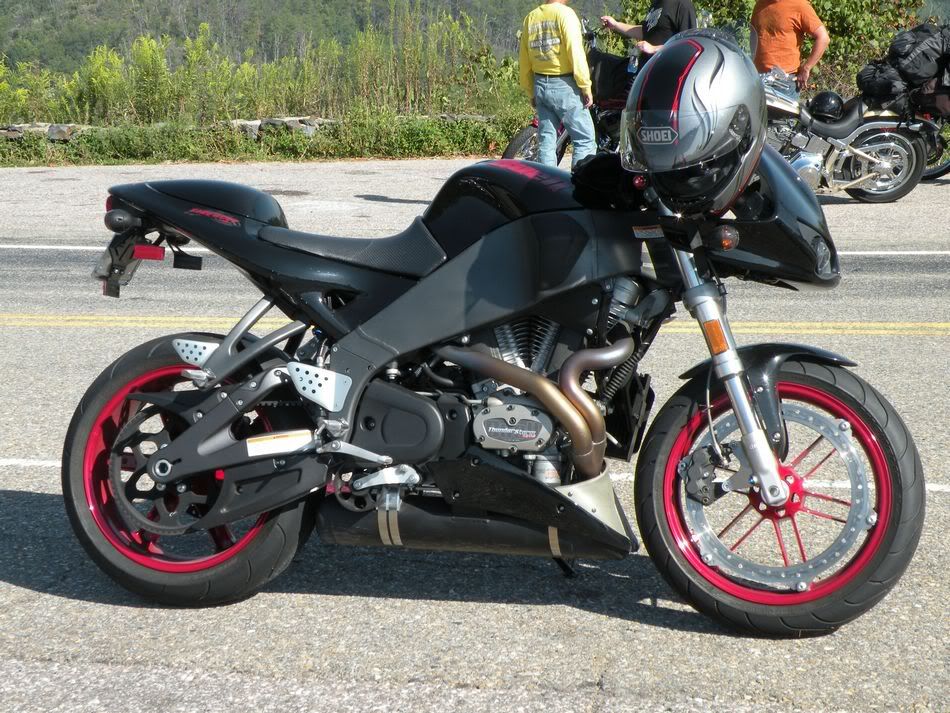 A "big boy" on a Fat boy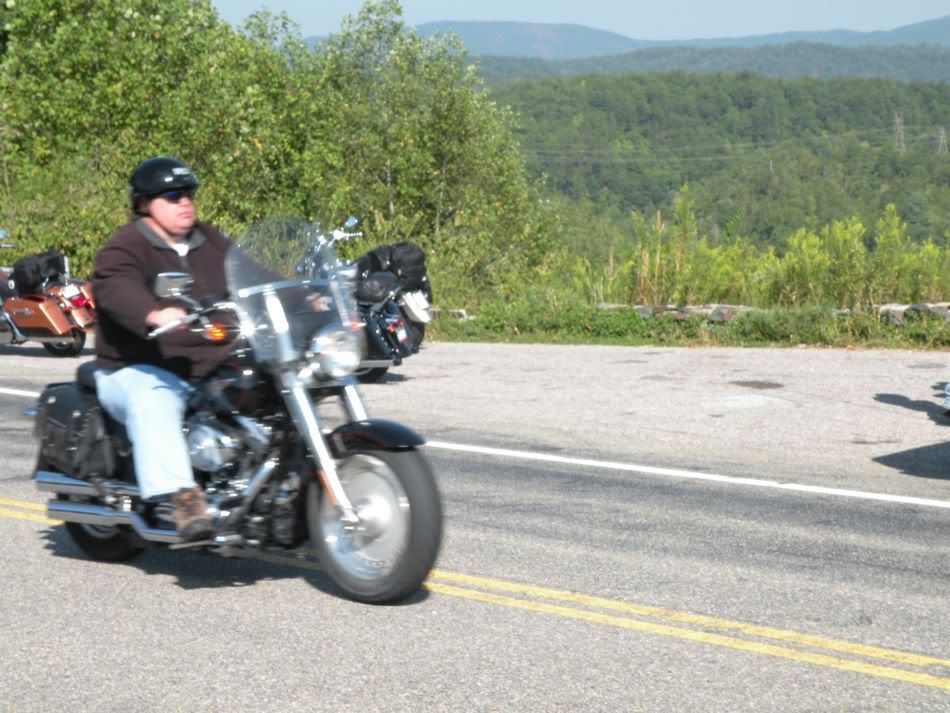 A cool seat on a guy's 109. He was the only 109 we saw at the Dragon that wasn't in our group: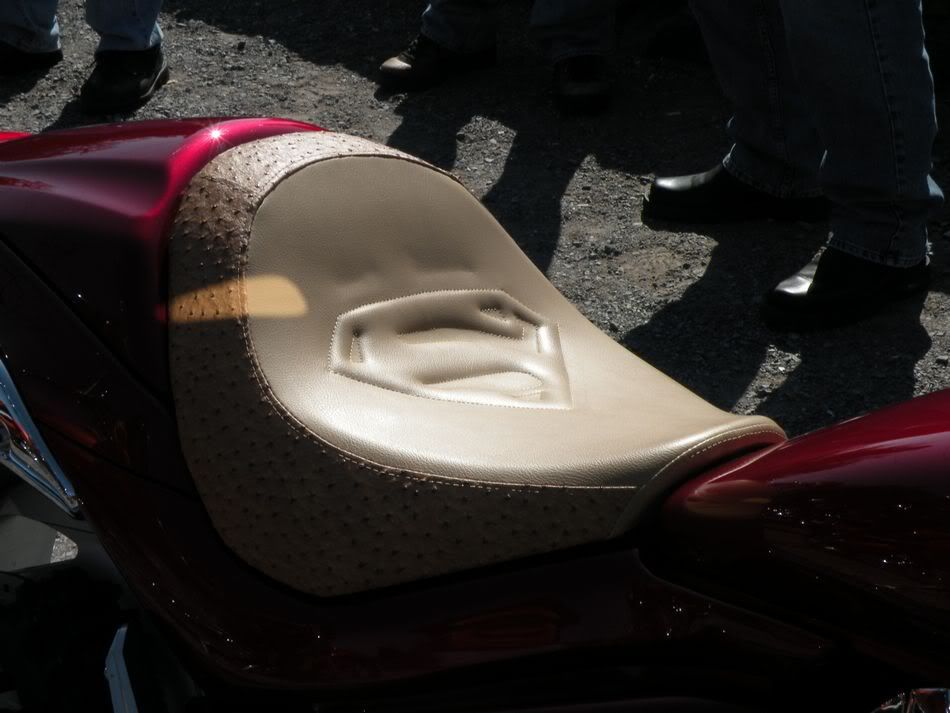 Phat or Fat?
Hey Chad......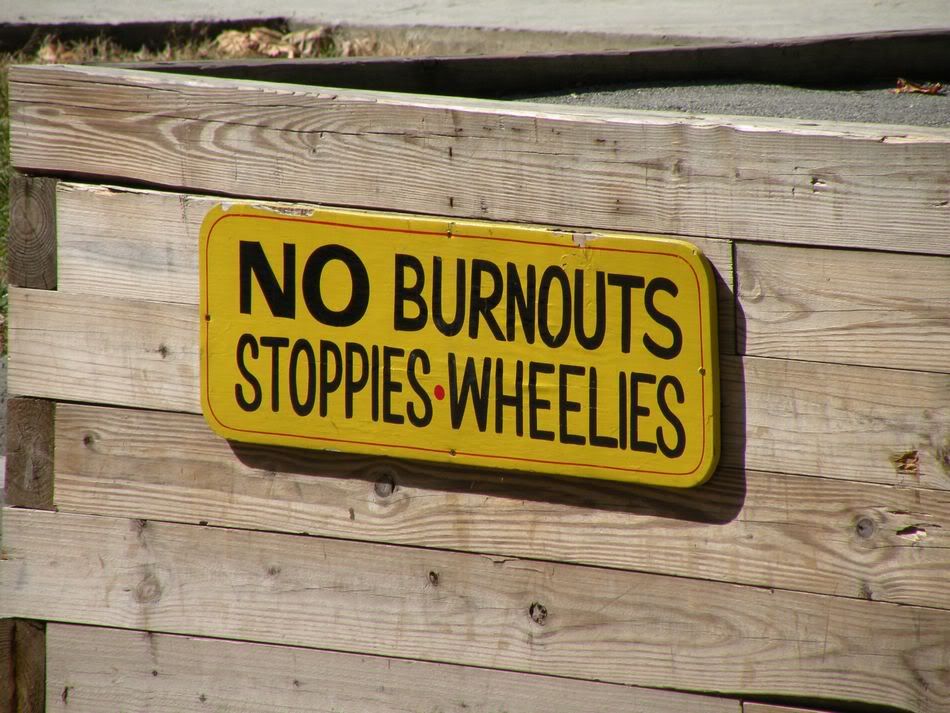 Some pics of the scenery that we were blessed to see: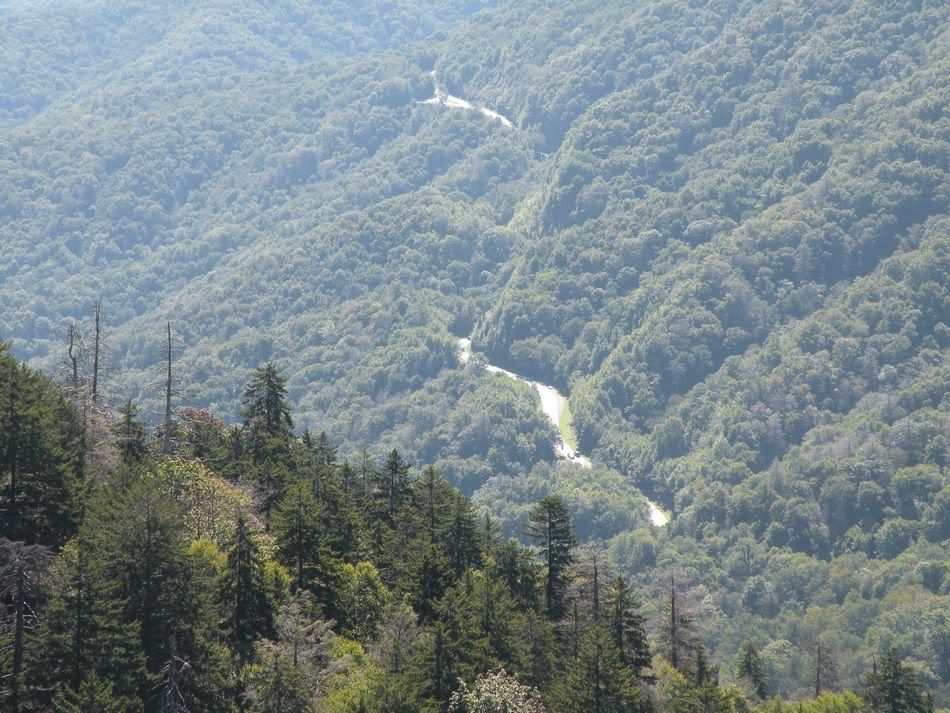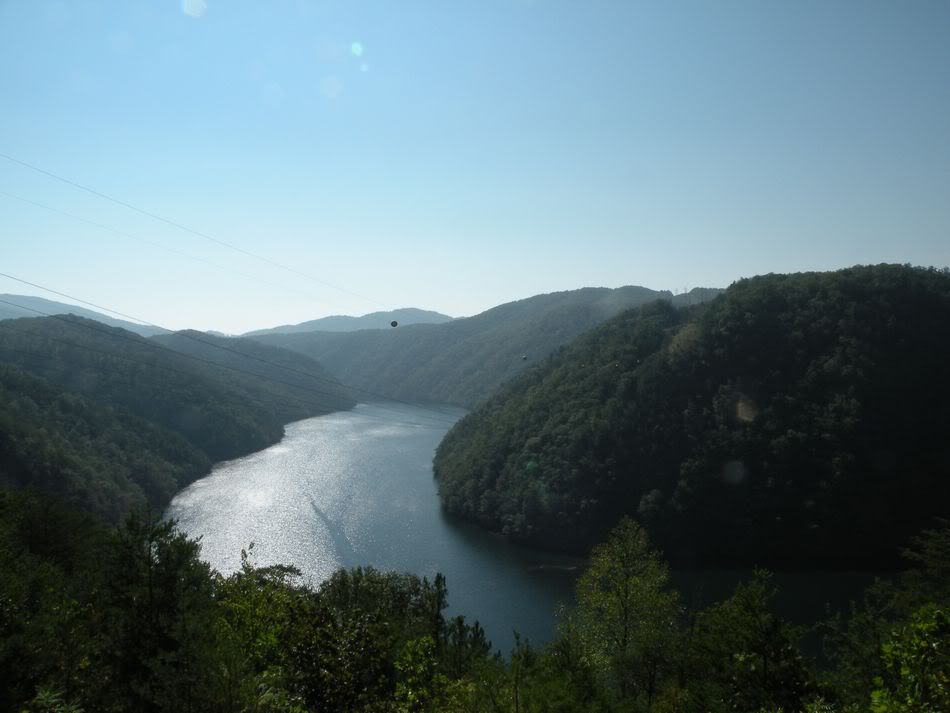 Very big waterfall....there are people down at the bottom: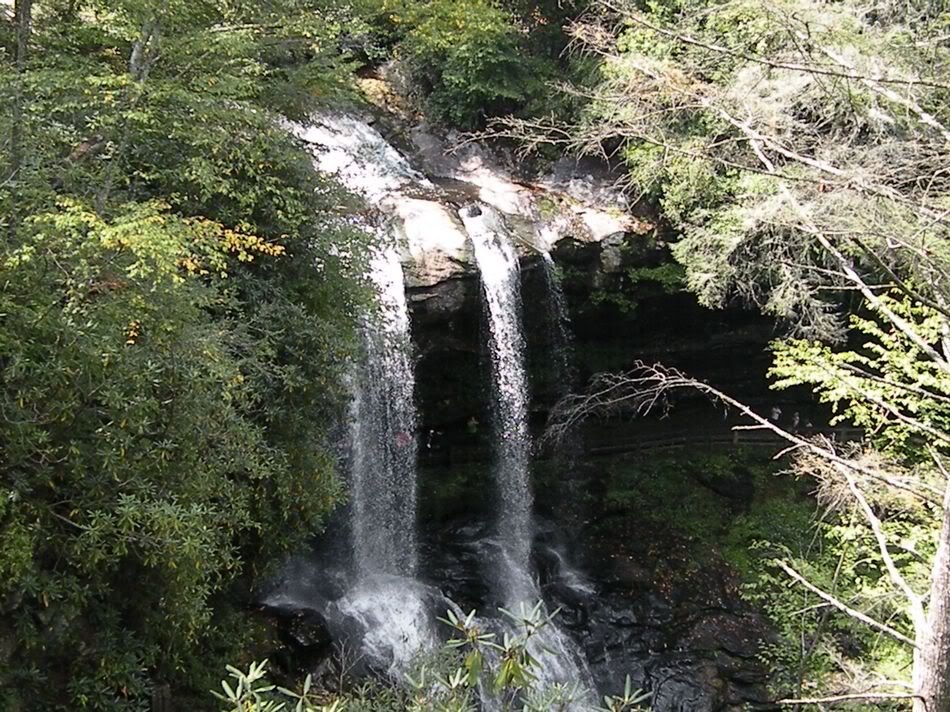 People at the bottom for perspective: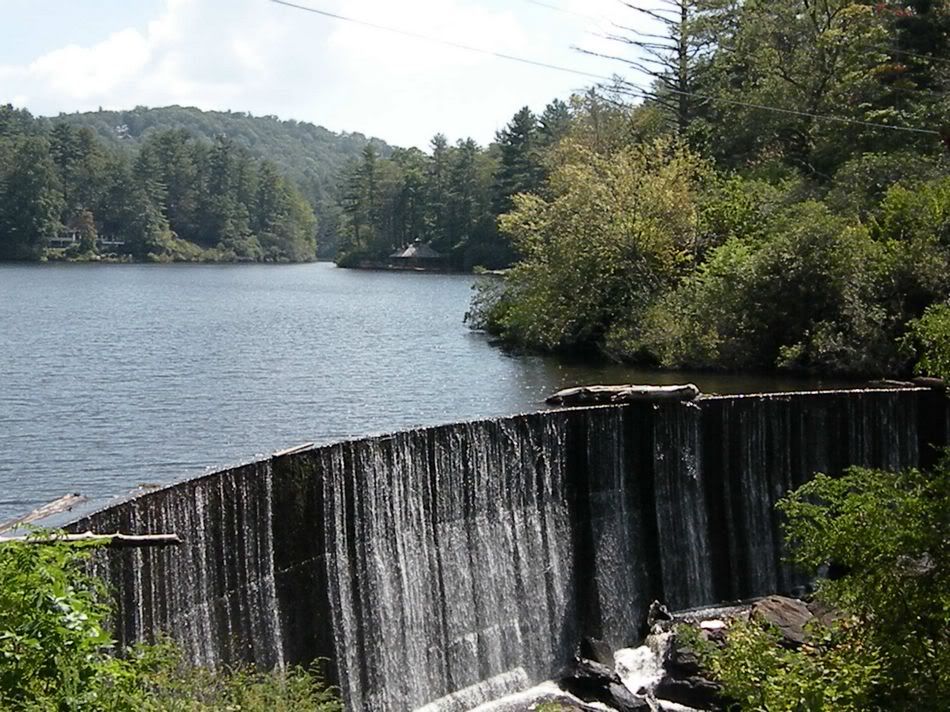 Our "navigator':