Discussion Starter
·
#1
·
Well guys & gals, we had a wicked good time down at the outerbanks last week, i got to meet blink109,vapiper, skullster,t-bud, and a few more but cant remember:beer3: ! I entered my bike in the metric bike competition at Vertigo Tattoo in manns harbor and sorry to report i did not place. Im pretty sure that the judges where all harly guys and they turned there nose up as soon as they saw my bike. Of all the bikes,1,2,3 place went all to Vtx Hondas, and with 15 mins to go the last vtx came in and they gave him 3rd place, this was my first attempt at a show but im not discouaged because M109s are a way better bike than the harleys or the hondas, the jugdes knew the other guys and handed them the trophys, Bull:edit:!
While down there my freind Hap & I went deep sea fishing, we caught 2 dolphin,(Mahi-Mahi)and 5 yellow fin tuna, that was an awsome day!
also meet up with a bunch of 9s at Hooters for the Miss Kittyhawk contest, WOW We!!!!!
Also have to report that i didnt win anything in the surf fishing tournement but still very fun, A bad day of fishin is better than a good day at work!
Bike Pic at Oregon Inlet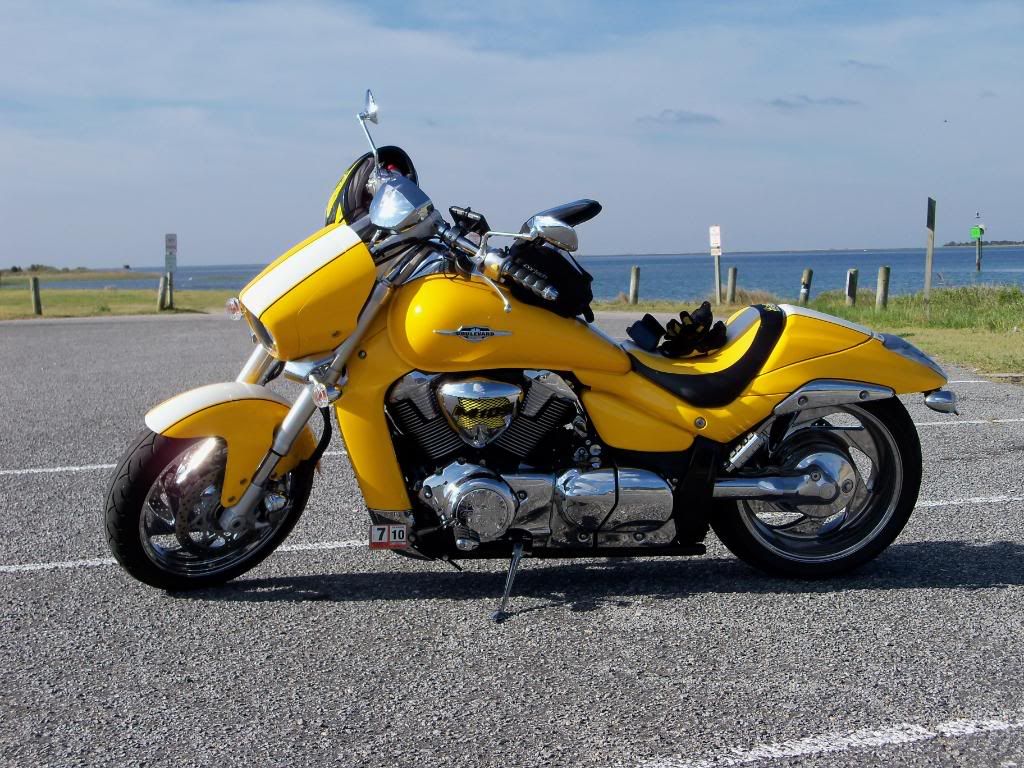 1st Place, then 2nd place, no pic of 3rd place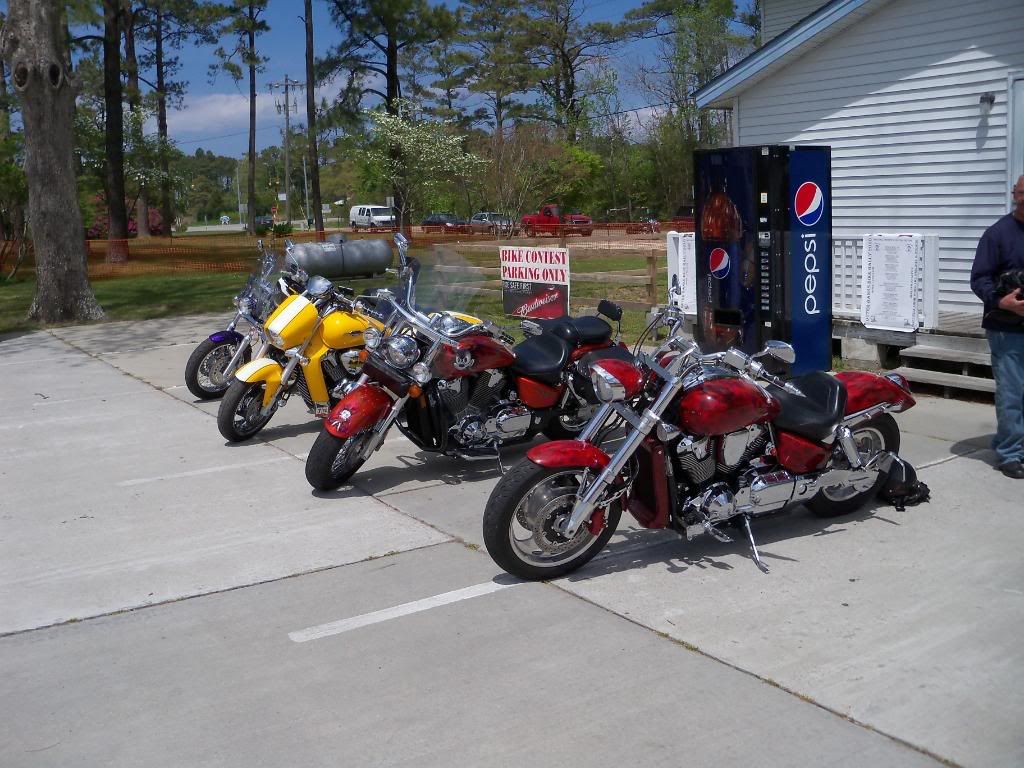 1st Place Vtx Honda
Check out the price tag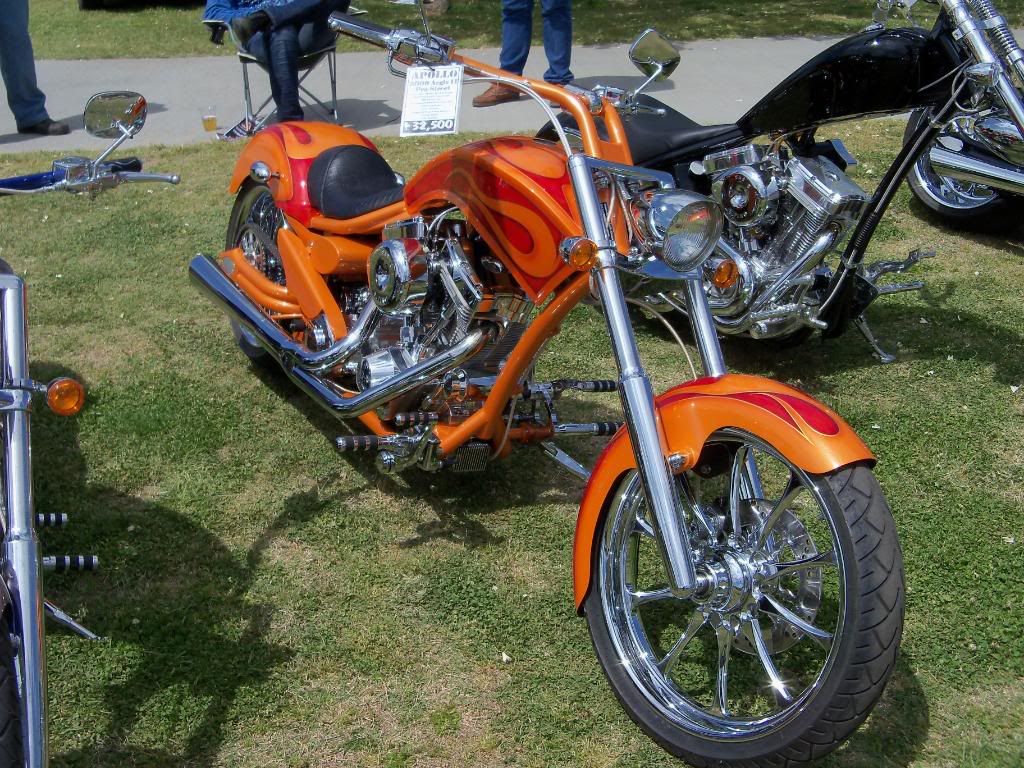 Fishing on the Marlin Mania, Capt Jim,and Mate Tim
Fish Caught and in the Box!
Flipper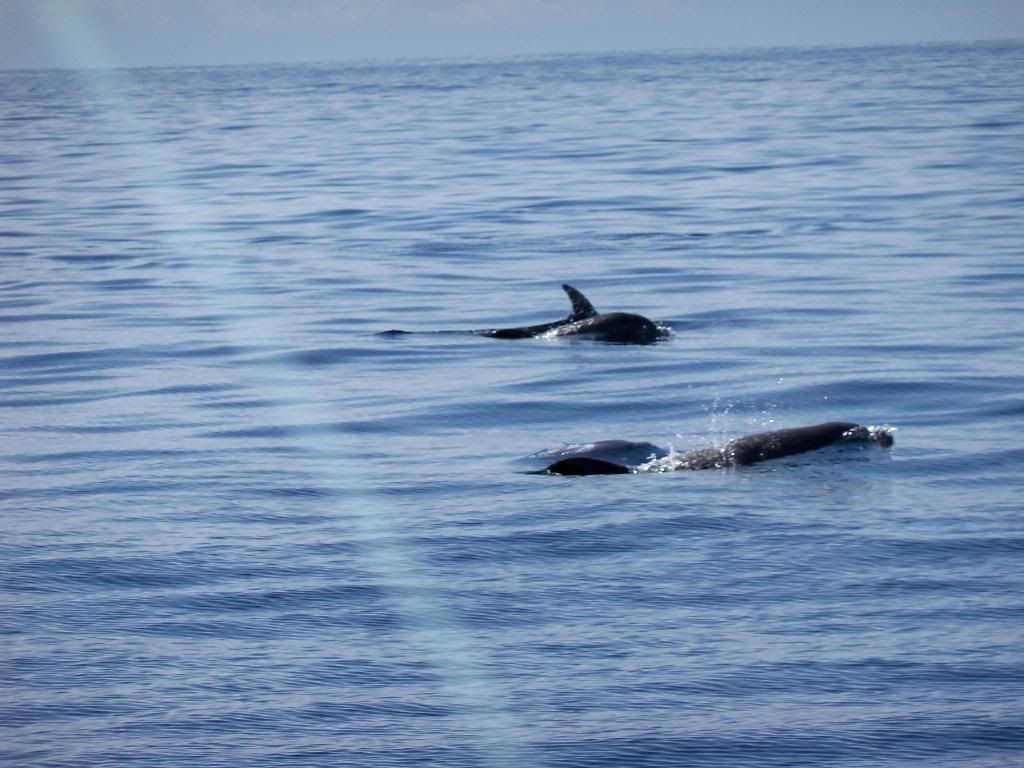 Thar be Whales Captain!!!!
This boat followed us out to the Gulf Stream
Lots of SUSHI !!!!!!!!!!!!!!!!!!!!
5 Yellowfin 2 Dolphin (Mahi-Mahi)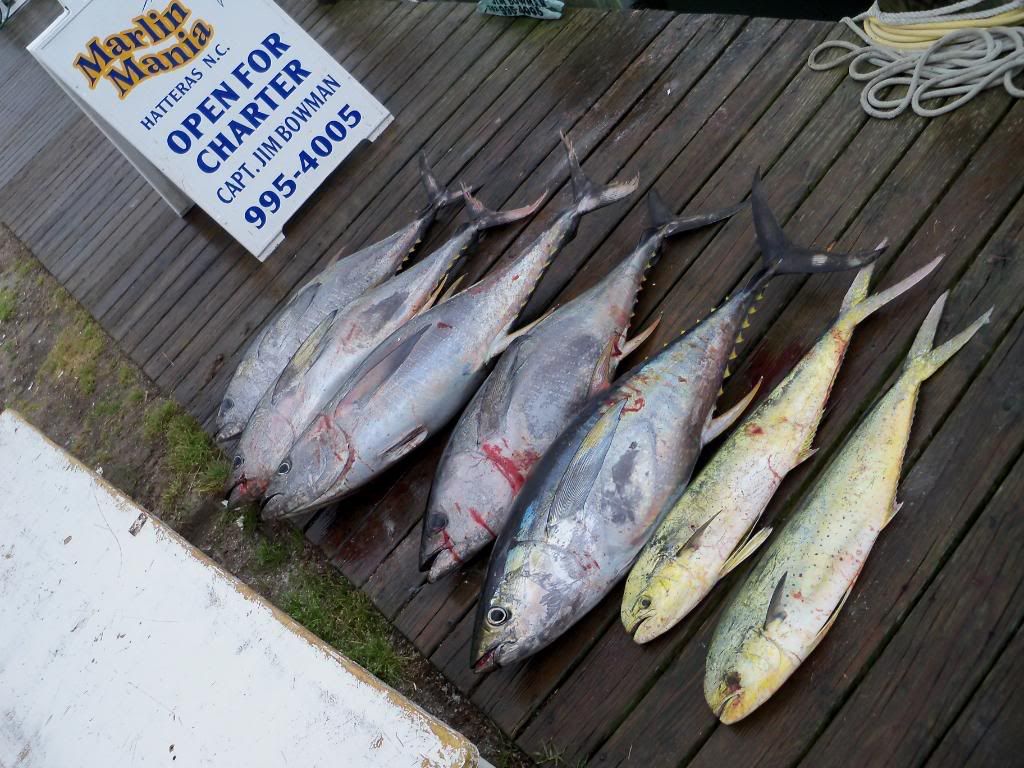 Best Turnout they had all week, Wonder why?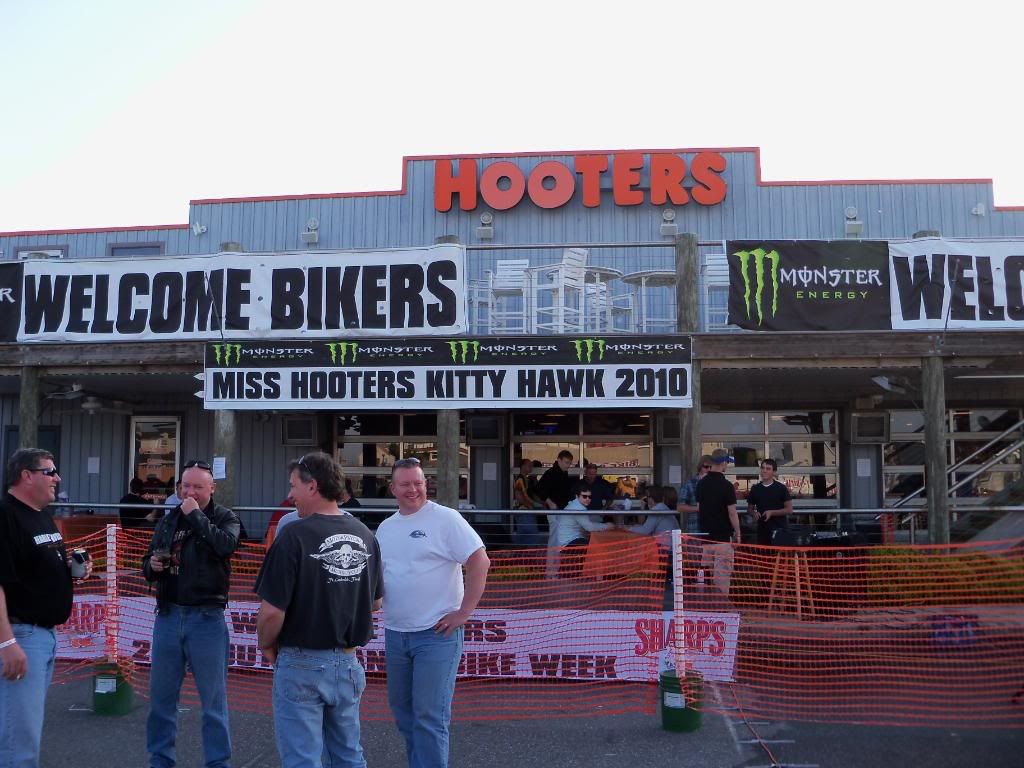 The 9s arrive! T-Bud, Ooink,Skullster & Girlfriend
Meeting of the minds, oh yea, the 9s!!!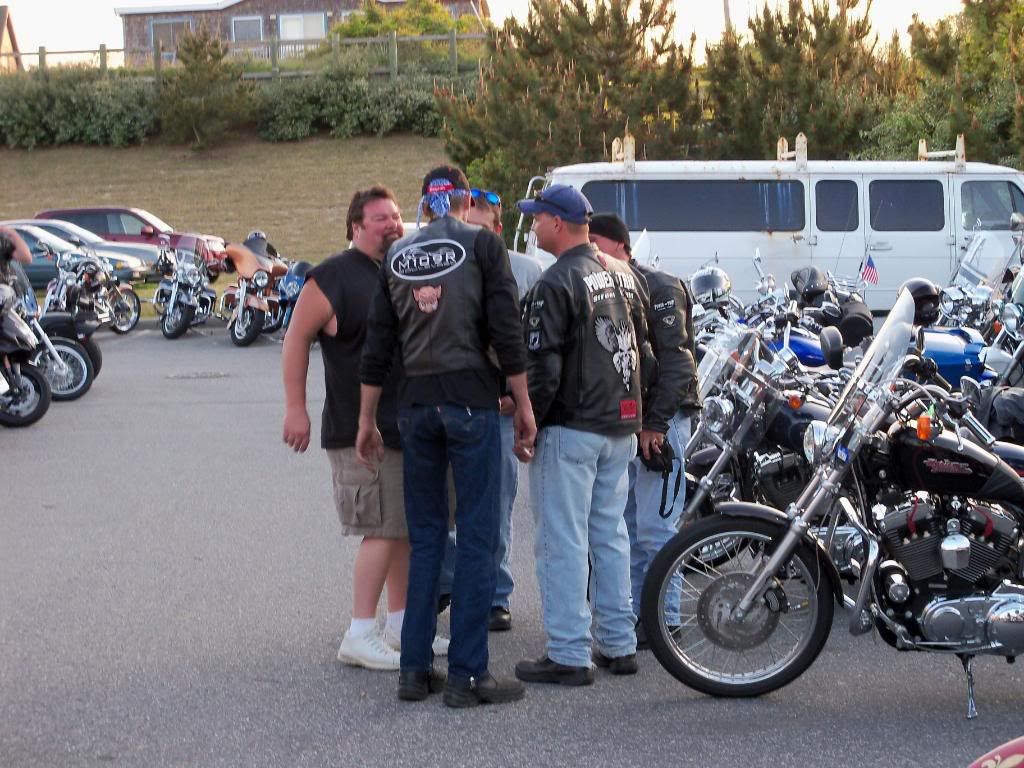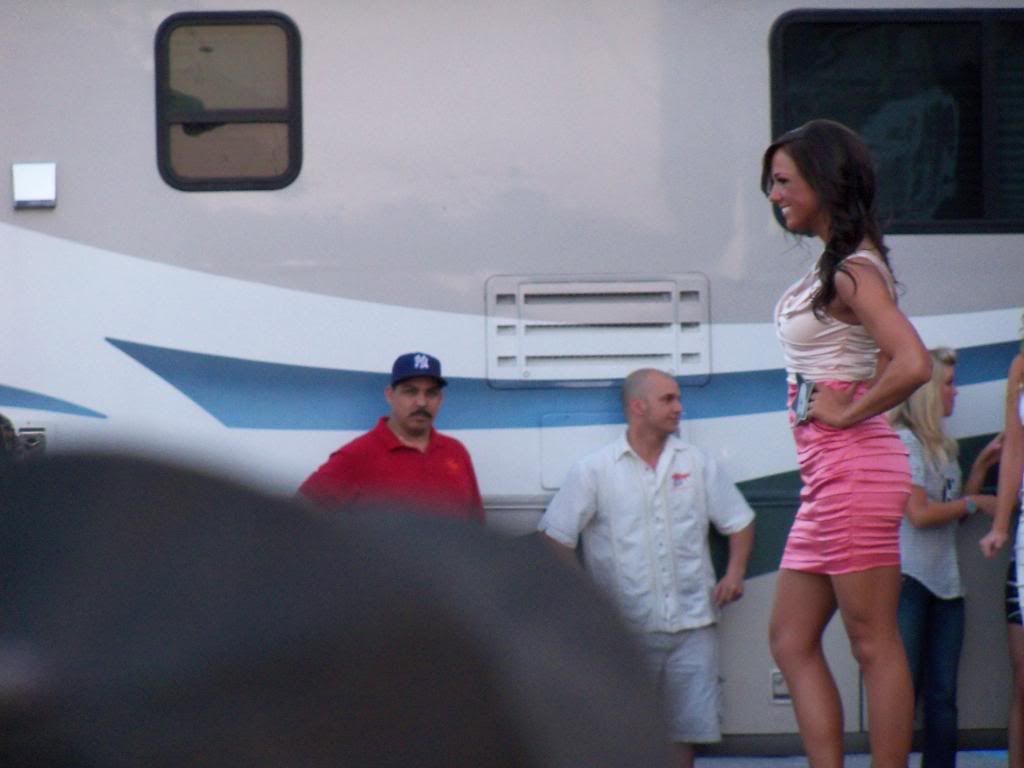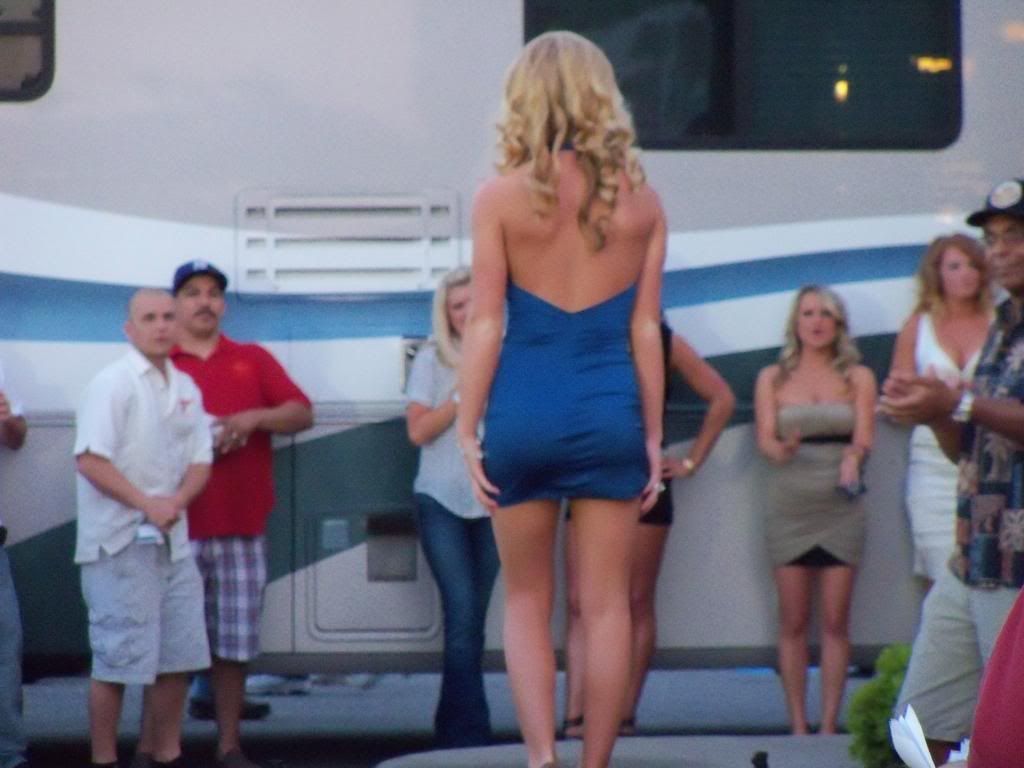 Sunrise!
Maggie May the Basset Beach Bum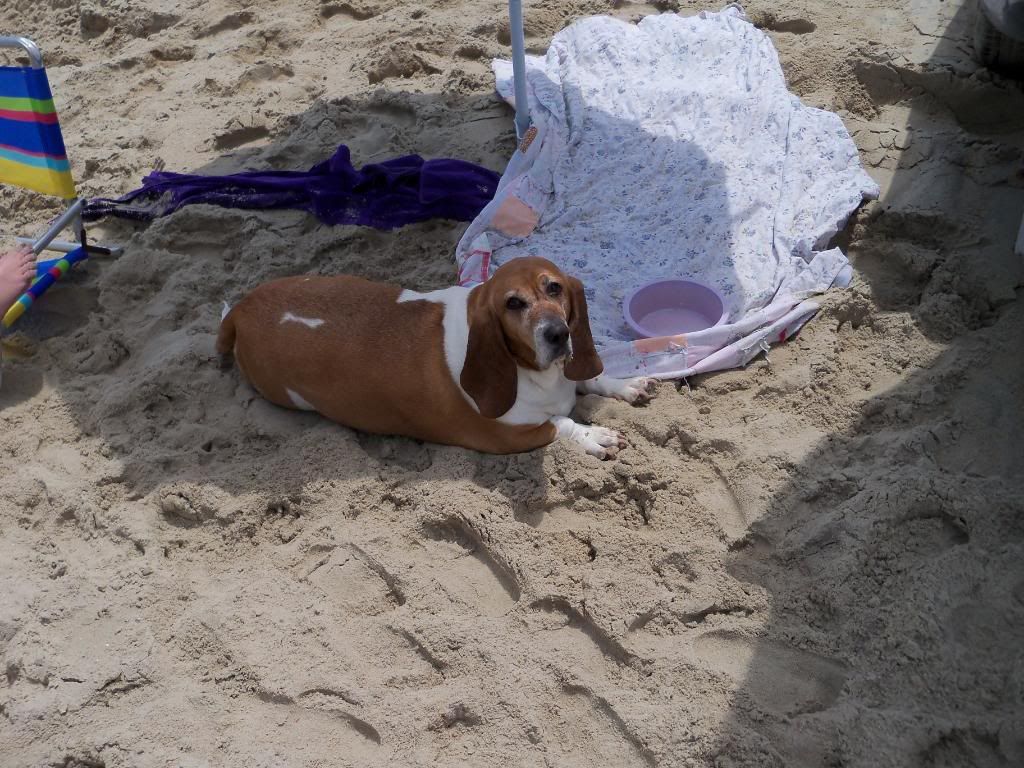 Fishin 12 Rods