Discussion Starter
·
#1
·
     Hi everyone Im Jon Jon I just turned 12 and have always loved motorcycles or really anything with wheels or a engine.I have been racing since 3 and love all sorts of motorsports.I have been at many tracks with my dad seeing his race bikes, cars, drag ,oval, since I was a baby including Daytona speedway and other great places he has taken me and shown me.I like the 109 but am a bit small to ride one yet but my dad will let me ride it soon I know.He got me a 250 ninja to ride and we went practicing today for dragracing in daytona.we plan to have pipes cams carbs and nitro on the bike before the bike week.Im hoping to do over 100mph in daytona.
    Â
    I owe my dad for everything I have ever done.Every single thing he has ever done I have tried or done it.Other then all the recoreds and money and trophys trips and stuff but ill get there someday.Wheelie talents...got it from him.Now I do wheelies on hunting 4-wheelers, dirt-bikes, bikes, motor-scooters, and literally anything else I can stand or sit on.He can still do it longer and better than me, but i'm learning.
   Â
    He built me 2 go-karts that will go over 140mph.He's so skilled He has people call him daily from all over the world wanting him to come do engines for them and he still takes time with me on my Karts and says there first priority with that I have lost twice in my life and that was when the motor blew and we ran out of gas.My dad says bring me back a trophy or the steering wheel who care if ya wreck the kart or back up Kart.I have been racing since before 1999, Other than that I have over 200 wins.
   Â
    I guess all of that started with my great-grandpa, building awesome cars for that daytona 500 that won. Along with Smokey Unich, Junior Johnson and people like that.I love my dad!He worked super duper hard on all of the stuff I have and how it works and where a where I live and what I eat, and EVERYTHING else that I have done or am doing or am going to do.He is very sick now but he still takes very good care of me.MY DAD ROCKS!!He's the best dad a kid could ask for in the whole universe.If I had to change something I couldent think of anything.
   Â
  .That's a little thing about me and I hope to see some of you guys down at daytona. Oh and anyone that wants to race a kid on a 250 ninja :bigthumbsup: :bigthumbsup: :bigthumbsup: :bigthumbsup: Lets do it and get it done....
   Â
    You can step right up to my pit trailer because i'm happy to run you :bigthumbsup: a stock 109 or whatever Id would love to run.it will be my first time on this street bike as we always usually took my dirtbike down and dad would do stuff to it to make it win but this time I think im gonna get to ride a real bike for the first time if dad lets me. :dontknow: I hope he see,s this and does..Please Dad  :bow: thanks for tonight it rocked :super:
                       Thanks,
                               J R jr.  P.S Come visit my new website Jaxraiders.com. Big ben my buddy and Mr, Perry are there.But just remeber its me and my 12 year old buddys :super: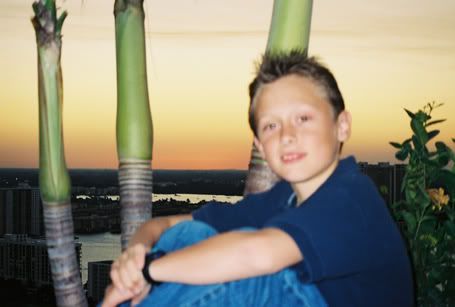 EDITED ........By your Father :cop: Good job. But we need to go over a few things before ya post on daddys boards there not like yours.Remember that bud :bigthumbsup: