Discussion Starter
·
#1
·
I installed these Kuryakyn lights on the rear recently:
They sure are bright for how little they are :bigthumbsup: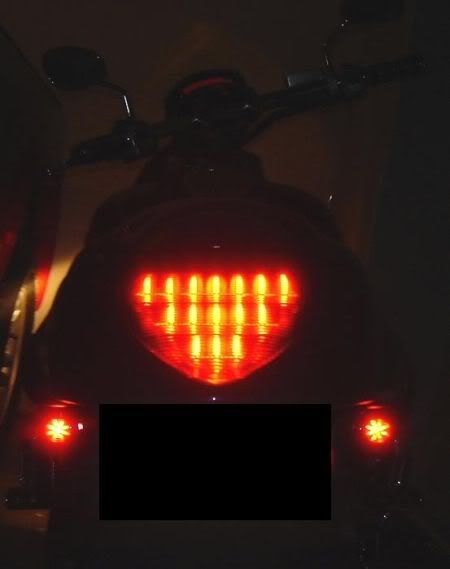 This is with the brake applied. The run-turn-brake controller makes them light up when the brake is applied (hence, the name
)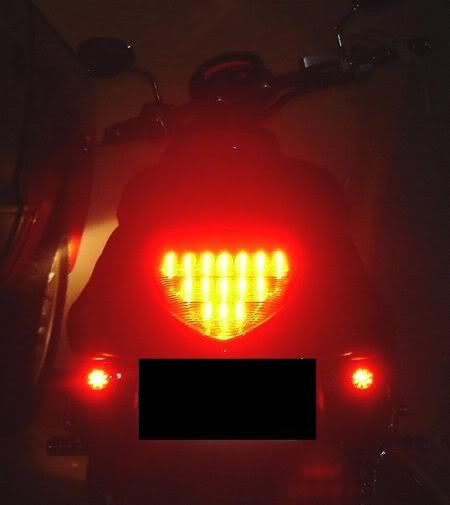 The run-turn-brake controller also has a feature which makes the lights flash four times before going solid when the brake is applied. Good safety feature, IMO.
I attached them to the old reflector brackets. This is the second set of aftermarket signals I've attached there and haven't had a problem yet.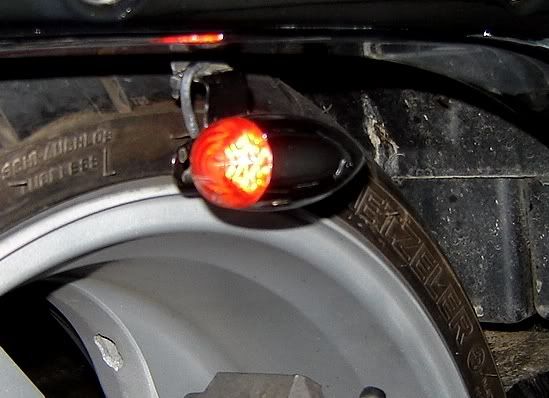 I had the missus follow me for several blocks to check out the visibility of them and she said they really show up nice - even when she was right behind me at a stoplight :bigthumbsup: I mounted the controller under the seat, inside the plastic trim next to the battery compartment.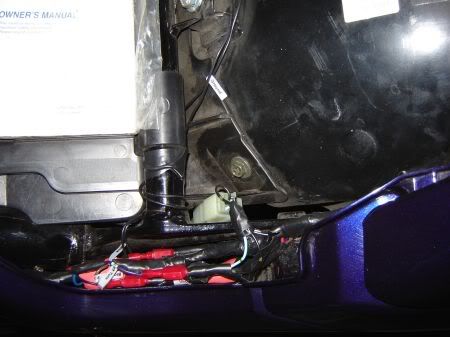 It nestled down in there perfectly and is easy to get to if anything happens. I hooked up the load equalizer that came with it and tie-wrapped it to the frame, just behind the small, black plastic cover on the left side of the bike below the seat.
Added a daylight photo of the signal lights.