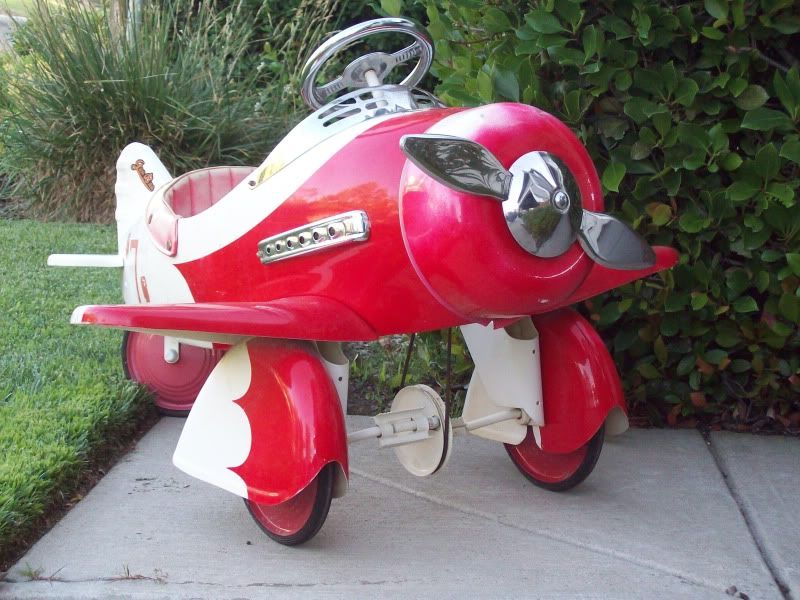 Actually it's for my grandson, and my daughter to use in her photography business as a prop. We found it today on Craigslist by accident looking for a pedal car. Man, I would have loved one of these when I was a kid.
Funny story, I had it in the back of my pick up when we stopped for dinner, and when we came out, a guy about 85 was eyeballing it. Said he had one when he was a kid. I had to laugh at that one.
Ride safe everyone!
Oh, we got this one too. It needs a little work, but will make an excellent trainer!