I have a barely used (less than 400 miles) 21" Memphis Fats shield in "Solar" and quick release mounting kit to fit a C109R.
Combined they cost me over $260.
I will sell for $150 OBO, plus actual shipping.
Pictured is the shield on my bike,
I just mounted a stock Suzuki shield and no longer need this. I'm offering it here first prior to sticking it on eBay.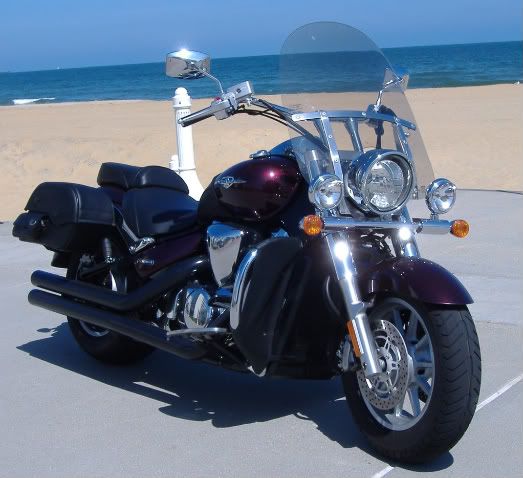 .