Discussion Starter
·
#1
·
First off. Yall got a great thing going here. I am a longtime meber of SEVERAL forums and yall are a class act.
I bought my 07 109 last week and it is time to start modding it. I have come over from the sport bike world and I am used to fast and heavily modded bikes. I have searched and read a ton on here in the last week but I am still left with some lingering questions.
Before I start here are picks of my old bikes just for ****s and giggles.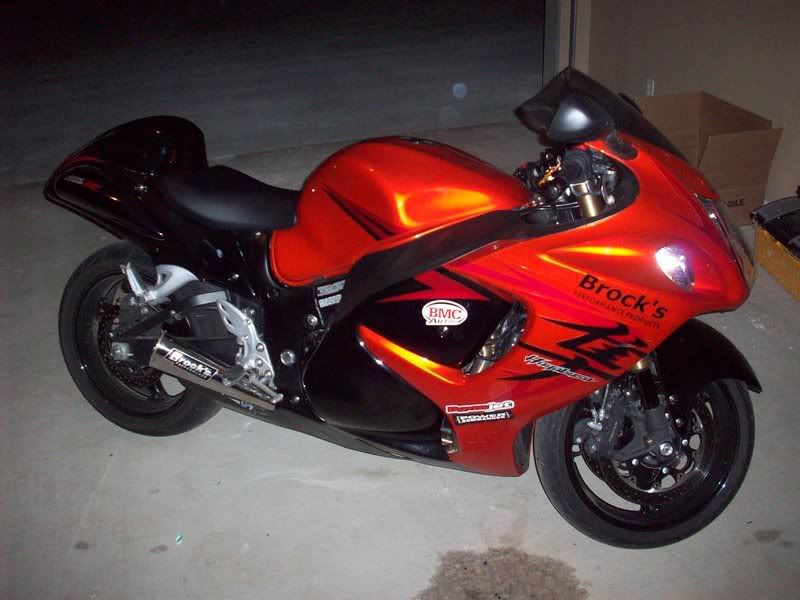 This was my most recent.. 08 Busa with Brock Exhaust and a set of cams. roughly 185-195 HP on pump gas depending on the dyno.
My 06 ZX14 "BlackMagic" strictly a drag bike. Low-mid 8 second 1/4 miles(with a light jockey) more mods then I could mention here. (stolen a couple of years ago)
and my baby my favorite bike I have ever owned my ZX10
Well I cant find the pics of my 05 ZX10 but it was my fav...
I am gonna stay pretty basic with this bike as far as performance goes but I want the most bang for my buck.
I really liked the Cobra swept pipes but I cant bring myself to pay 600 bucks with no performance gains!
So what is the exhaust that "most" people agree gets the most HP gains. As of now I am leaning towards the RAW performance pipe short version. Opinions on this pipe please? Also I have always gone primarily with a PCIII but I dont plan on having this bike dynoed so will the FI2000R do just as well. pros and cons please...
and lastly intake systems. I want these to look good AND perform.
I am leaning toward the Thunder Tornadoes but I am open to other suggestions when it comes to intake systems. I look forward to reading you guys input as I will be ordering all this stuff before the end of the week...