Discussion Starter
·
#1
·
OK, very simple mod with very simple pictures.
Disclaimer: This is my first attempt to post photos like this so please excuse my inexperience.
I chose to mount the transmitter inside the headlight housing on the backing plate. I used a couple of Velcro strips (could have been double sided tape, Velcro is what I had on hand) to attach it to the backing plate.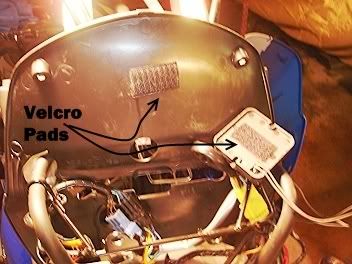 Next mounted the transmitter via the Velcro tabs.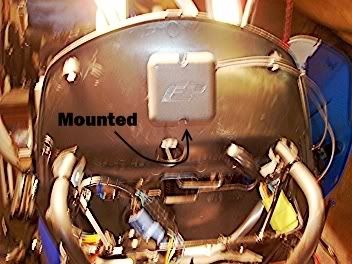 Next wired the transmitter (via the provided wire taps) to the high beam leads of the headlight.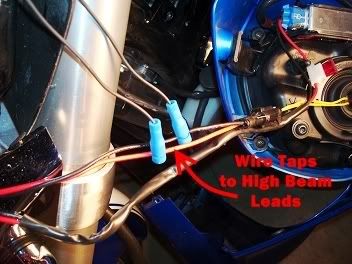 Last, mounted and wired the receiver to the Garage Door Opener. I chose to mount mine center and above my garage door for no other reason than I wanted to get placement as close to the exterior of the garage as possible. It apparently has a strong transmitter/receiver as I was out today on the opposite side of the house (about 200 feet away) and opened the garage door.
The receiver could have easily been mounted immediately adjacent to the Garage door opener thus there would have been no need to run any long length of wire.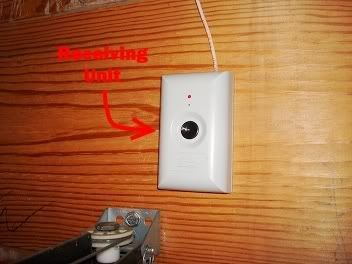 Note that the receiver has a button on it so it can act as a second garage door opener button if you chose to use it that way.
Thats it, no riping open any key remote openers, soldering wires, drilling holes, mounting remote buttons or any of that. Best of all, when installed your hands never have to leave the handle bars to open the garage door. Just two quick clicks of the Flash-to-Pass button and your in. Like I said before, it may have cost a few bucks more but for the time and simplicity of it, I believe it is well worth it. You can find it at
http://www.clickawayremotes.com/Flash-2-Pass-garage-door-opener/M/B000BVVDL8.htm
if your interested.
Ride on!
Rick