Discussion Starter
·
#1
·
Man do I feel like an idiot, I was turning left . . . thought the guy coming toward me in the left lane had to stop. . .he did not have to . . . I hit the brake. . . lost my balance and tipped over. . . luckily was able to just lay the bike down, but I cracked the left front tun signal, scuffed the left mirror a little bit, bent the shifter, and put a tiny scuff on the chrome cover. Man was I embarrassed, thank god I was not in my home town, or I would have been a lot more embarassed.Â
I was going to replace the mirrors and front/back turn signals anyways, now I have to! Any suggestions? I've checked out a lot of the other posts and have seen some cool stuff. I'm pretty handy, but not handy enough to create any kind of brackets myself, so I am looking for signals and mirrors that look cool, but are easy to install.
Here's a picture of the minor damage. From what I've seen on other posts, my damage is no where near as bad as some other people!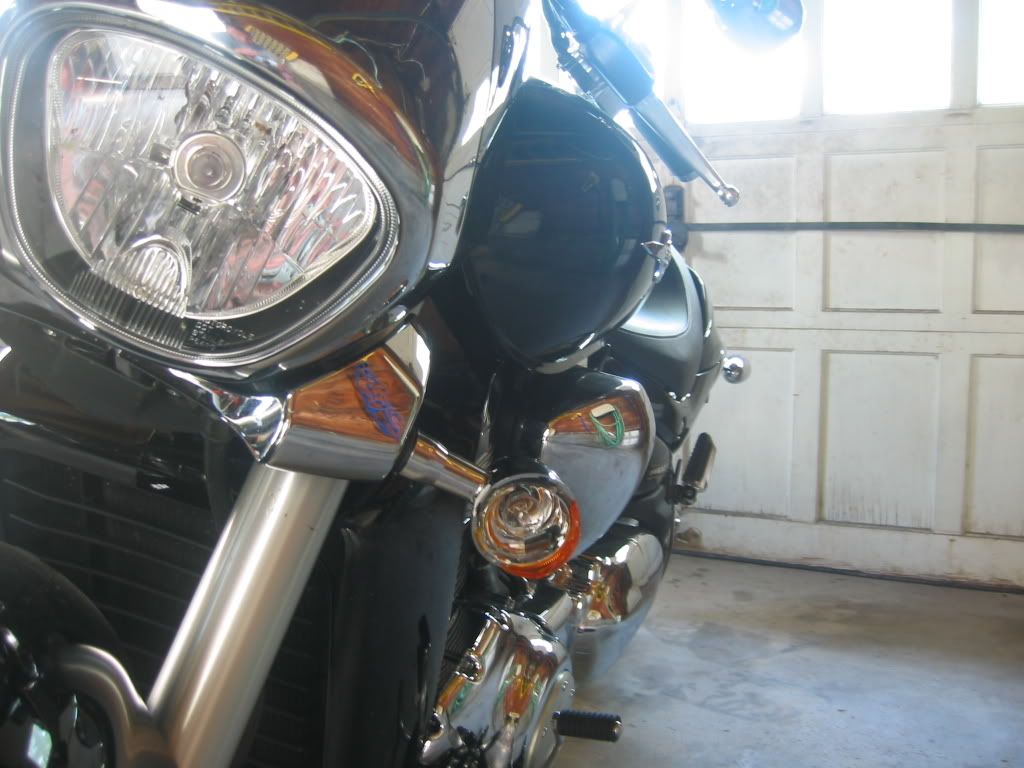 My new mirrors are on order, I ordered them from meancycles.com, what do you think? I'm not a flashy kind of guy, and wanted something that would "flow" with the bikes design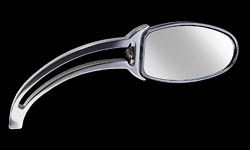 I'm still thinking about the turn signals (front and back), and now I've got the itch to cut off the rear license plate holder, mount the rear signals some where else and get a side mounted LP holder.Â
I saw JCrawlers post on here that he makes a nice side mount bracket, I am waiting to hear back from him whether he is still making them or not.