Discussion Starter
·
#1
·
I still had a great time riding on Saturday.
Me, Lucky (Chad), Georgia Roller (Nathan), and Tamara (Nathan's girlfriend) had a great day of mountain riding and fellowship. Other than Chad running out of gas to meet me first thing in the morning :doh:, the day went very smooth. A Harley guy stopped and helped Chad get some more gas......not all HD owners are jerks. :doorag:
Nathan and Tamara were staying up in the mountains so we split up and me and Chad headed back towards home. We got in some of the hardest rain I have ever ridden in. We might as well have jumped in a pool with our clothes on.......MISERABLE. For what it is worth, our bikes both have Tornados and the rain didn't bother them.
I did about 350 miles and Chad did about 450. I'm not sure about the love birds LOL :joke:.
Gas mileage on my first tank was 134 miles and 2.8 gallons=47.8 mpg. Second tank was 175 miles and 3.9 gallons=44.8 mpg. Not bad! What impresses me even more is that Chads bike with cams, pistons, and a custom map is not too much different than mine! :super:
Here are some of the pics....enjoy!
Chads bike: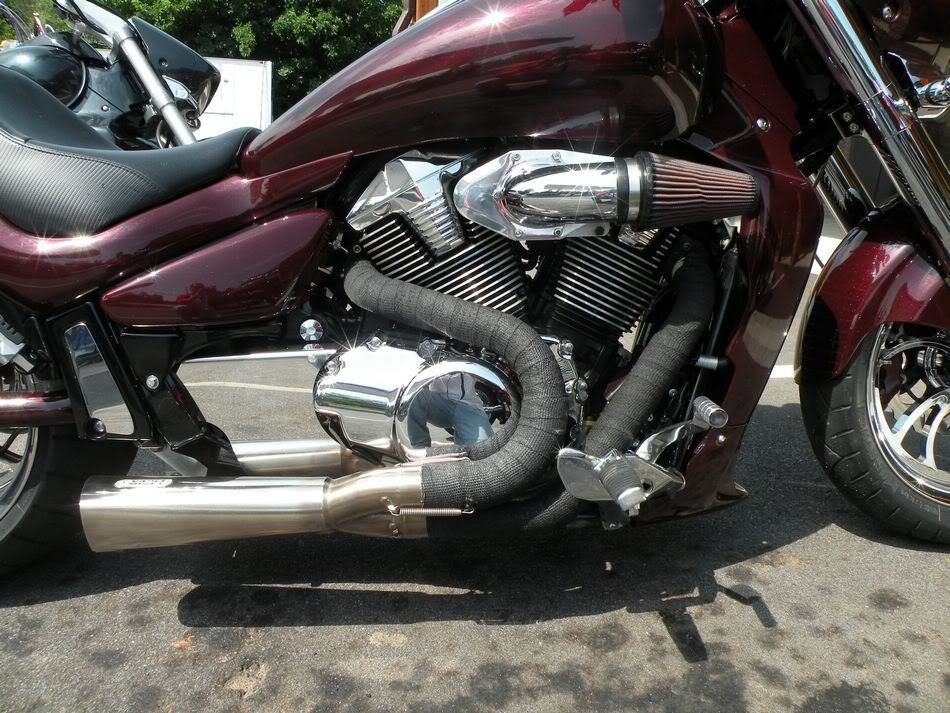 Nathan's Ride: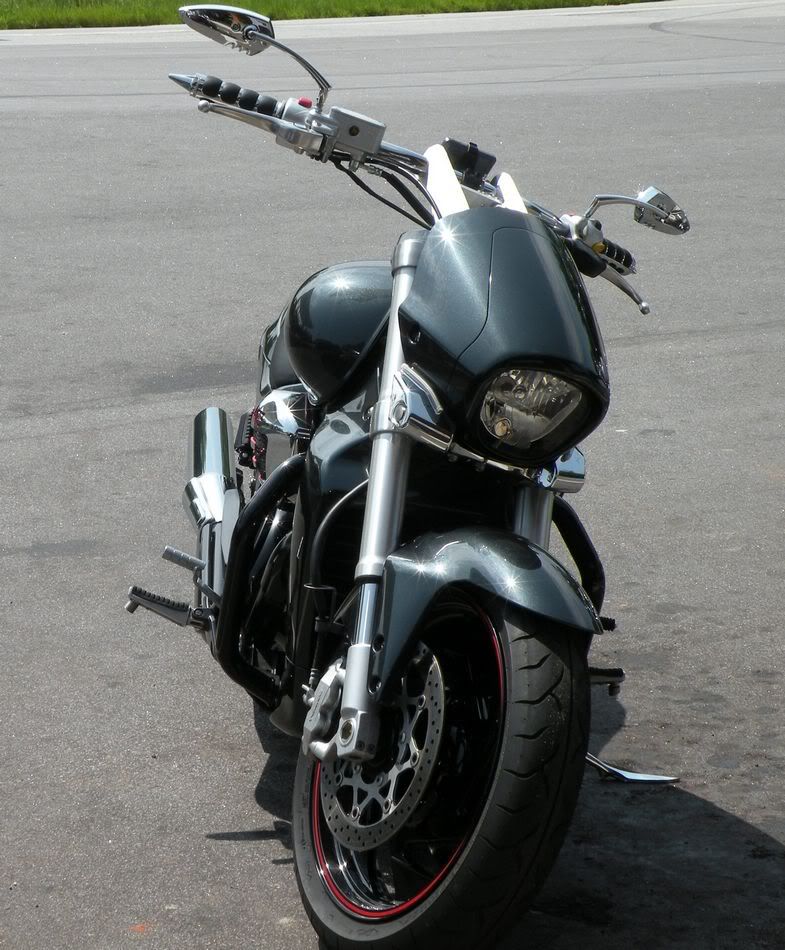 Tamara's cool Harley: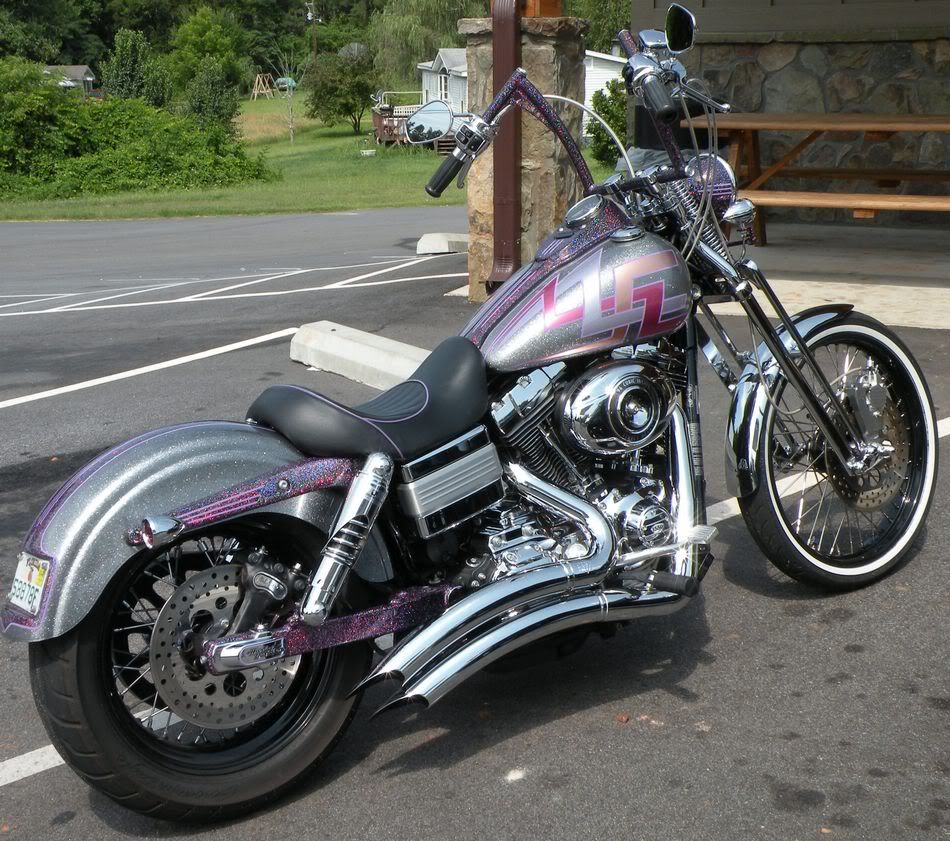 My bike: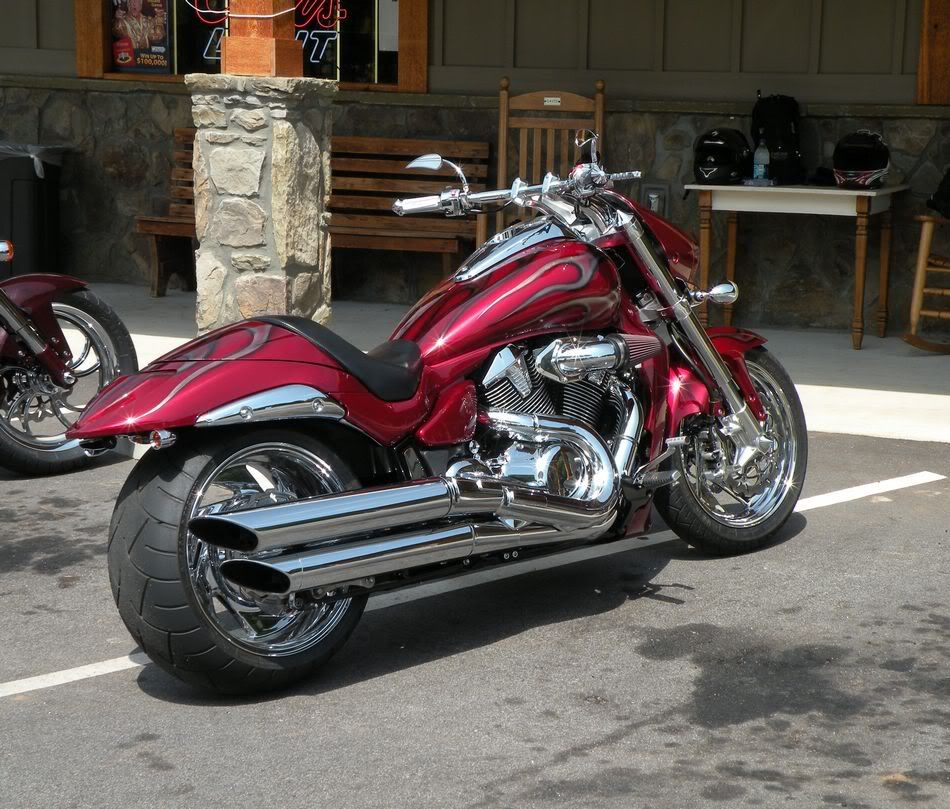 Group shots of the bikes: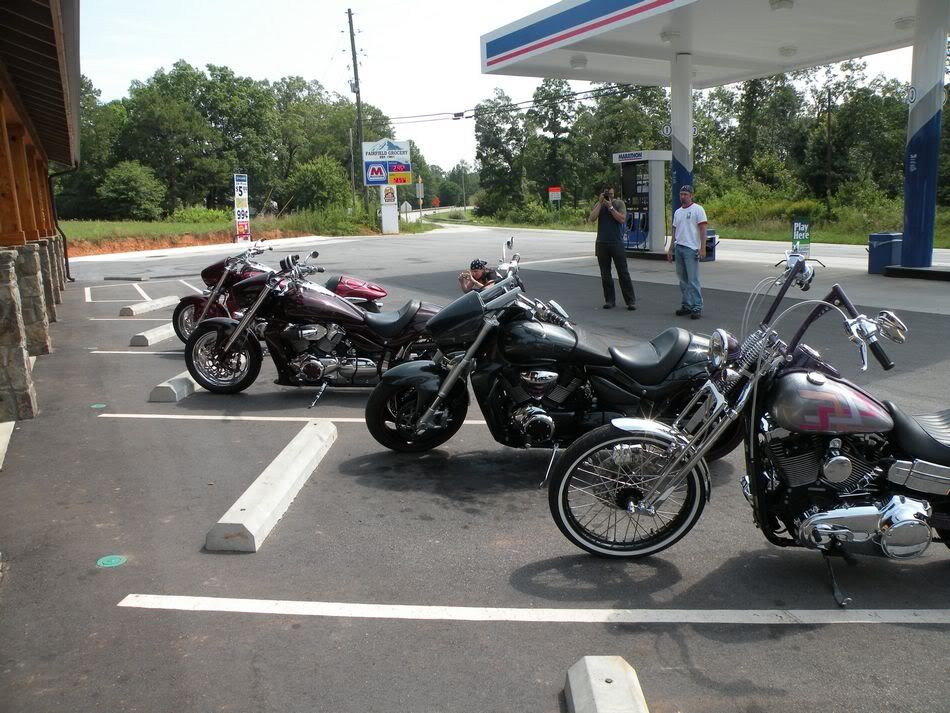 Typical scenery from the day
:bigthumbsup::
The happy couple.......Awww
: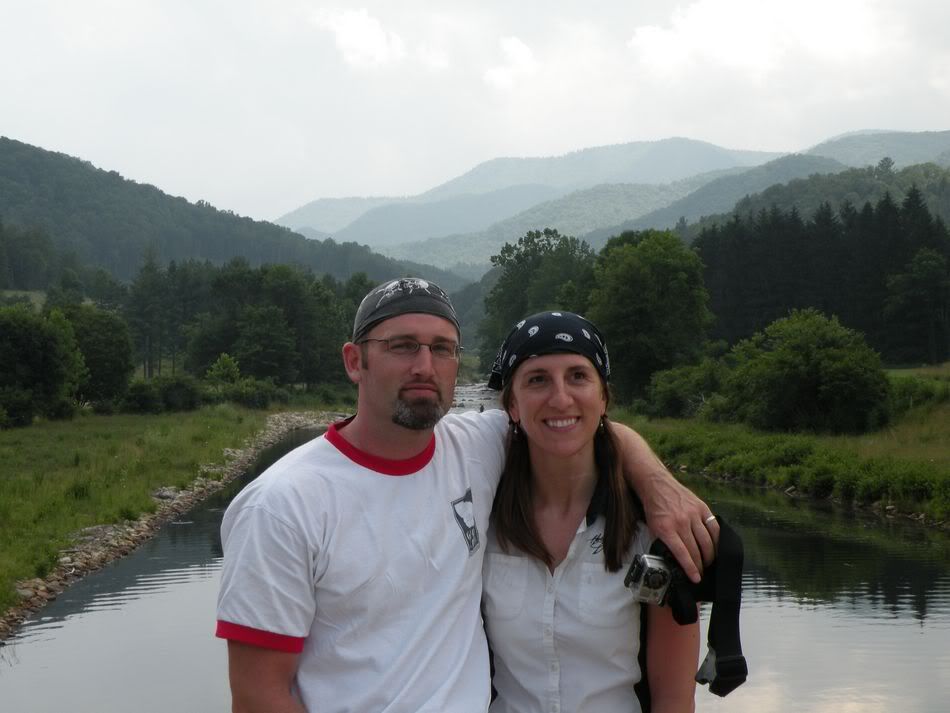 A "classy" HD rider: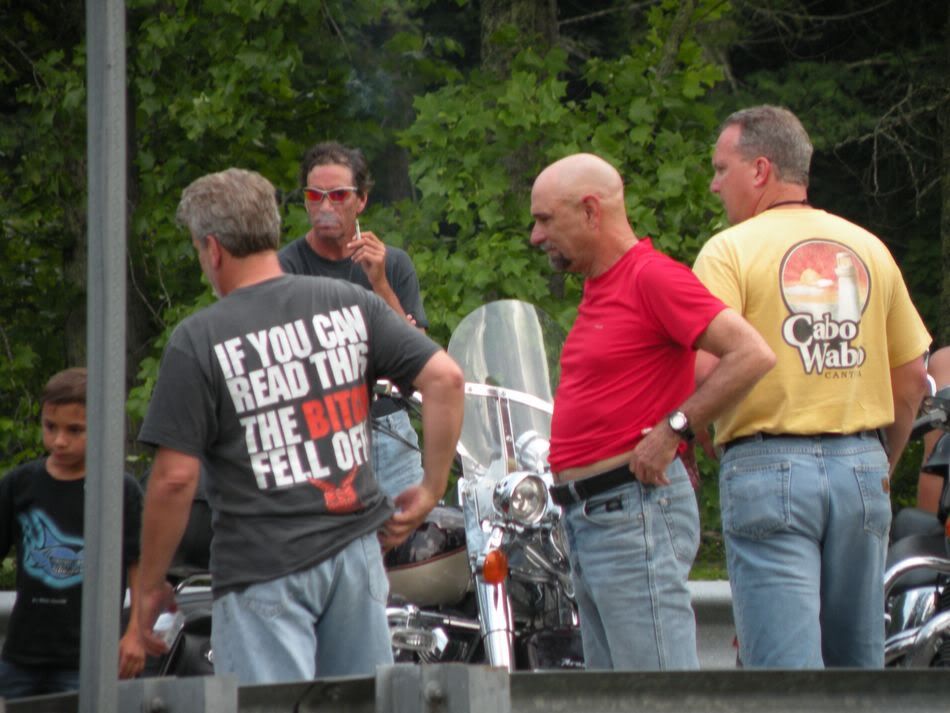 I sure did enjoy the trip can't wait til the next one!