IMHO Shawn (HINK) went above and beyond help... we started just past noon and finished after 10pm..... LONG FICKEN DAY BRO and Shawn didnt stop once!!! THANKS A MILLION SHAWN!!! He is a big time stand up guy and I thank you and our phone a friend/life line L.T.T. (Scott).. :bigthumbsup:
I will let Shawn post up the problems we ran into on the install on the DLP swingarm...
Sorry I was such a handicap bro!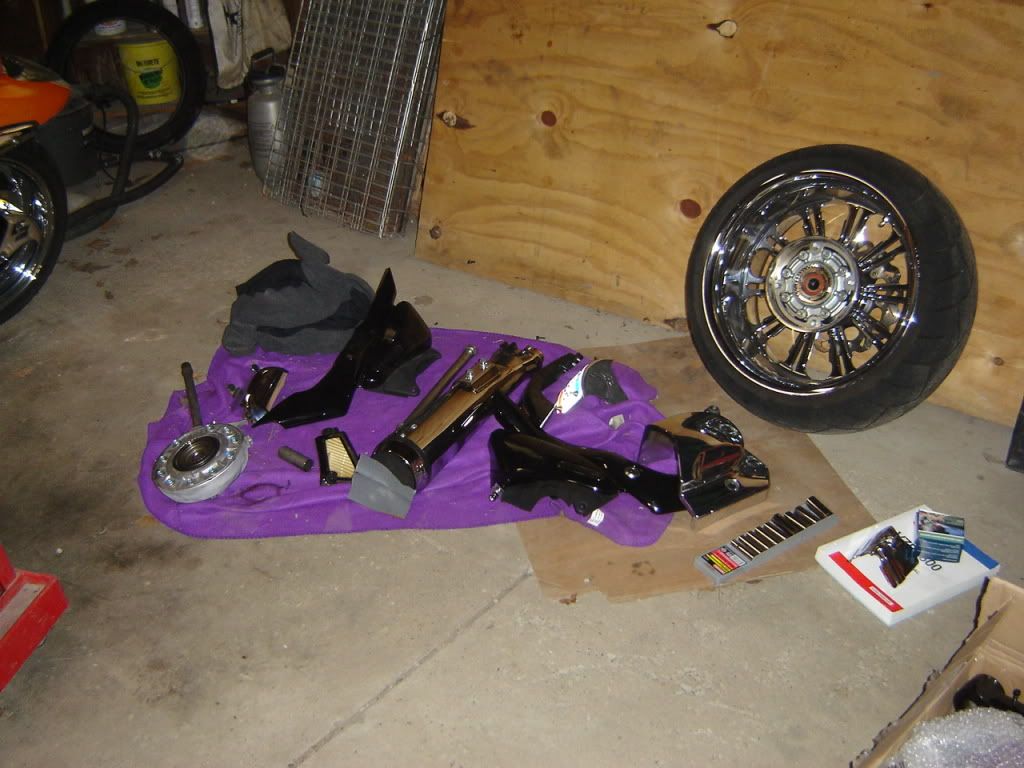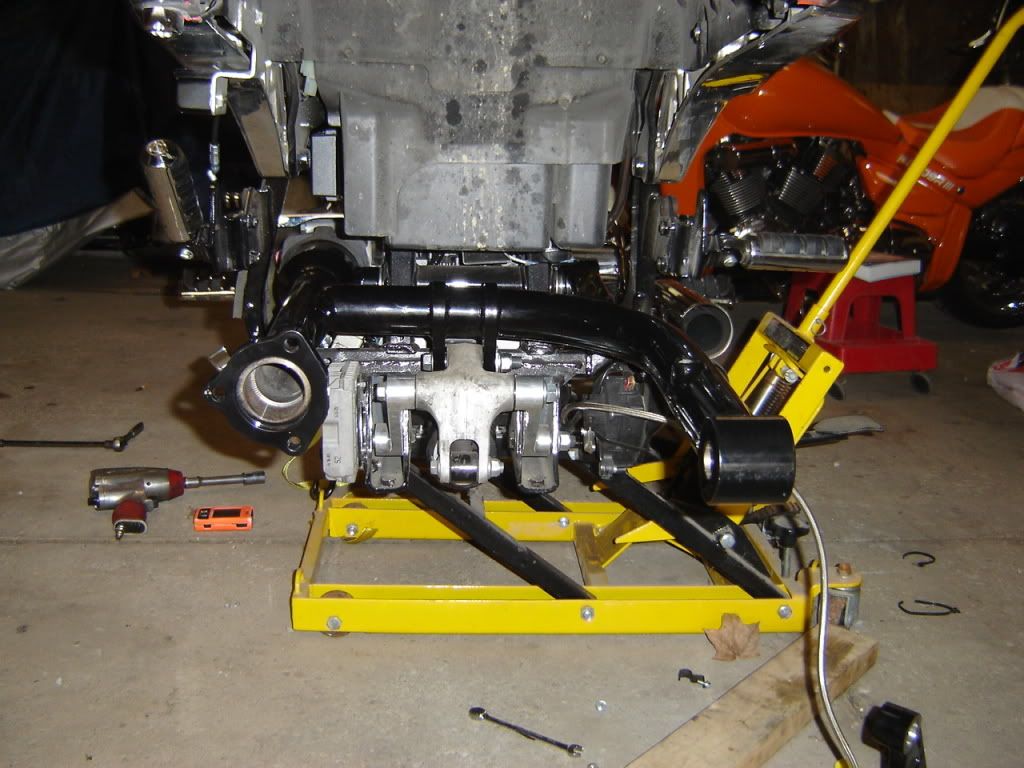 Hink wouldnt even let me paint the hub.....
HE did a fantastic JOB on the hub!! we even got an oil change in there too!! :bigthumbsup::bigthumbsup:
p.s. Thank Robin too for running and picking up some food !!!! Thanks ROBIN!!! =o)