Discussion Starter
·
#1
·
When I originally got my bike repainted, I was going to put some "racing stripes" down the front fender. Both Darren, my painter, and Lucky (Chad) felt like it was over doing the paint job and that the straight lines wouldn't go with the curvy graphic that we were doing. I agreed with them, but I was interested in what the rest of you guys thought.
I like the clean look of this paint job, but does the front fender look too naked?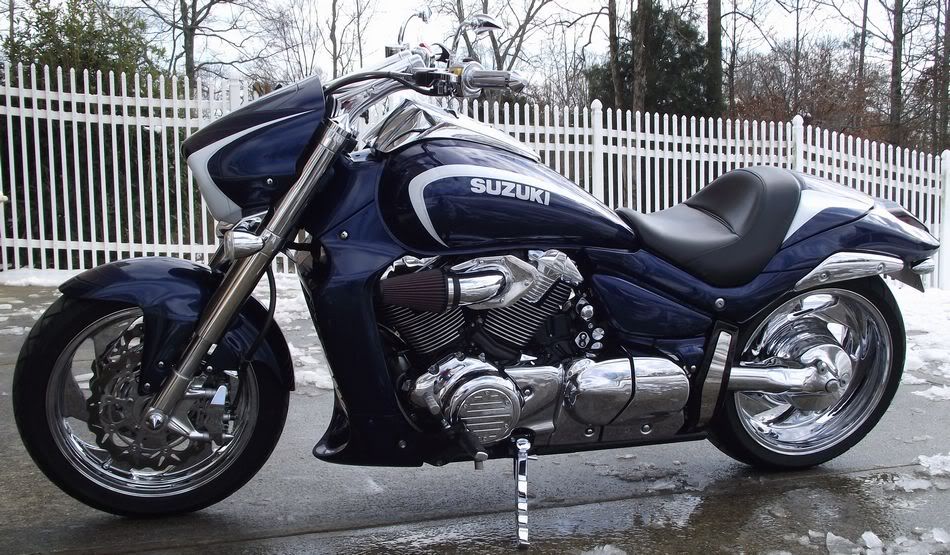 Darren did a great job smoking my tail light....he even added just a bit of blue: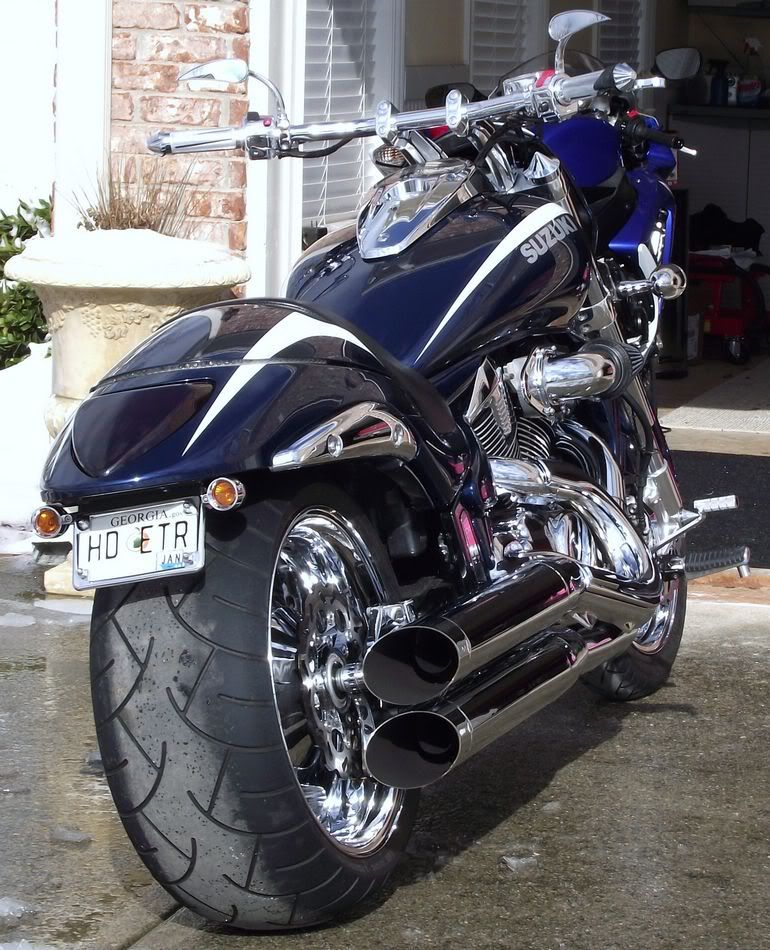 I love the way Darren painted the matte black side cover pieces!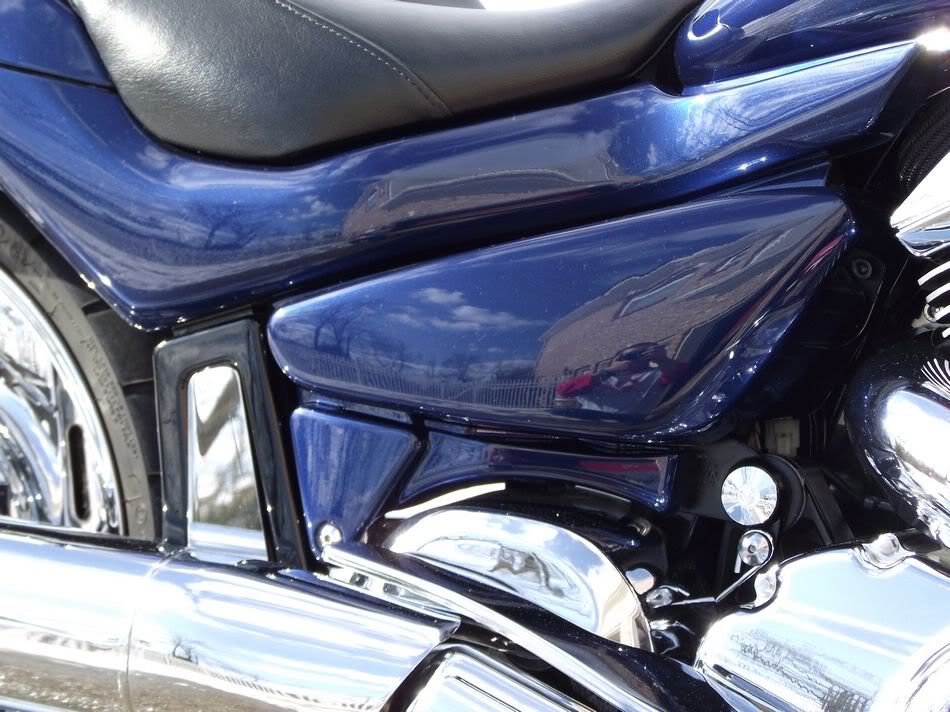 Close up of the "drop shadow" off of the white pearl graphic: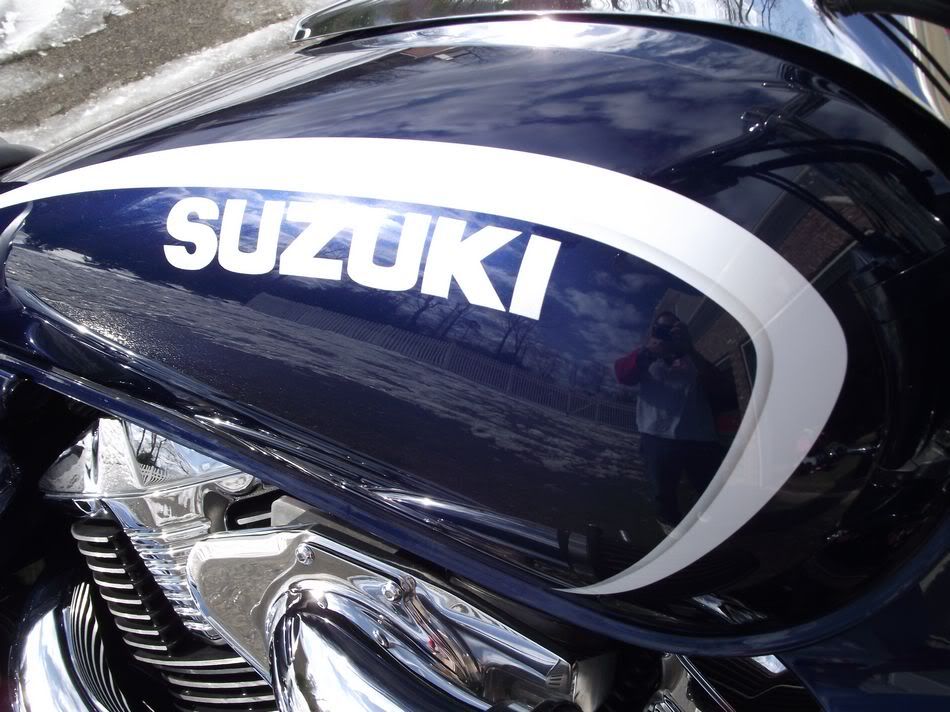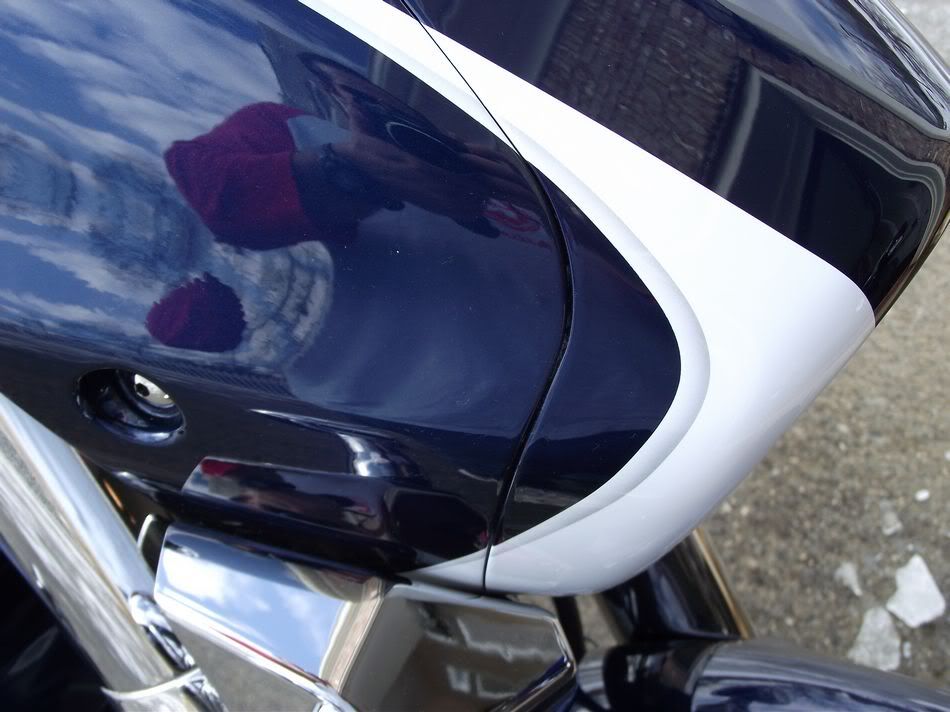 My attempt at showing some of the pearl in my paint job: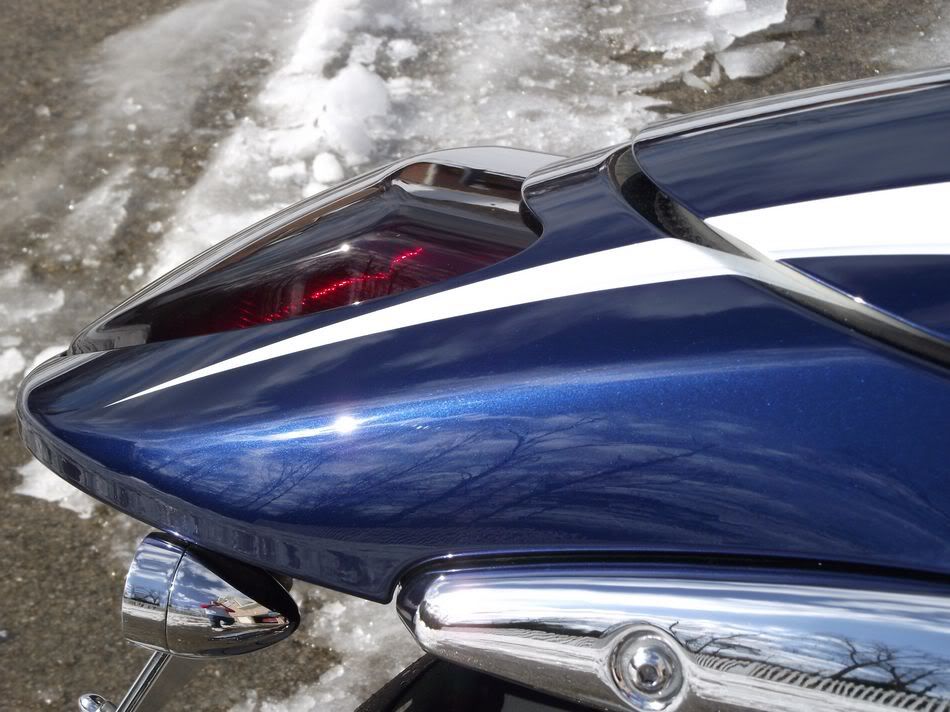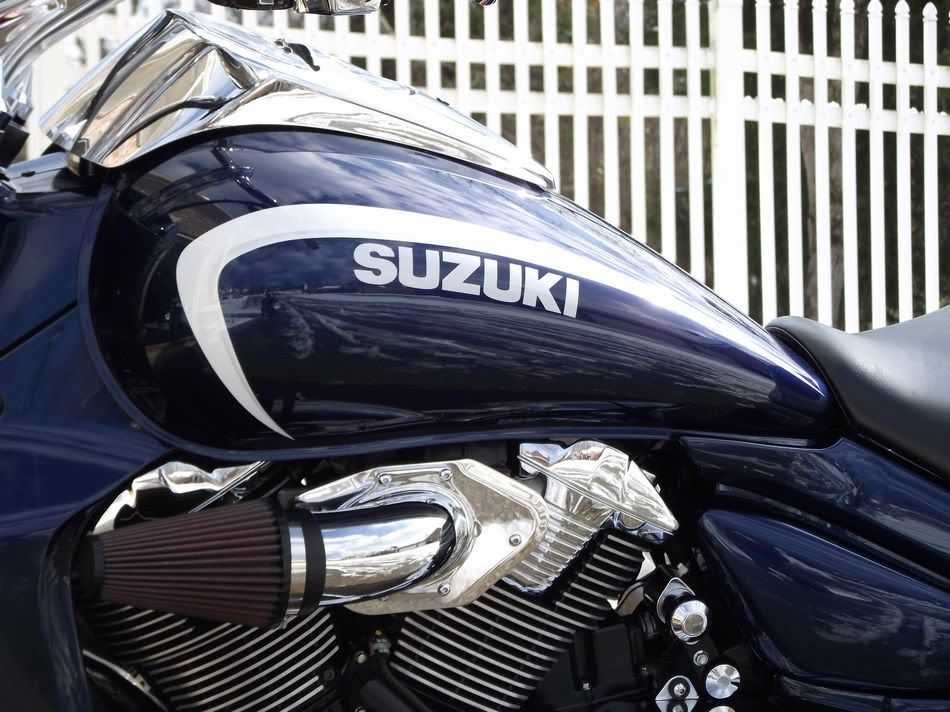 She almost looks black in the shade; just like I wanted!