I am putting a group buy together for Arnott air ride systems. We are still working on the details of this one, so please do not pm me yet.
http://www.arnottairsuspension.com/products/productDetails.asp?groupId=155
I have talked to Gary at Gmanindustries to see about a group buy on his Bully FI controler. I have this on my bike now, and can't say enough good stuff about it. So, I am looking for interest in this one. Please post here, don't send pms yet.
And I will run a group buy on hoodies and a patch combo. This is going to be a combo deal on a hoodie sweatshirt with this bike design…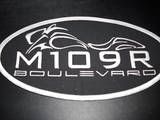 on back
And this patch…
again, please post here for interest in any of these, dont send pms yet. I have to clean out my mail box, and do not want to loose anyones infor from the low and mean group buy untill the order is confirmed.
air ride... pm sent
Highroller x
biscuitpimp x
alien buster x
ghostm109 x
bobbymac x
errange9 x
bcruzn x
gasdawg x
tight109 x
gottattooz x
cope109 x
Pasco Pete x
opimistprime x
deviler1 x
mrs. nuke x
shibumi x
4u2nv x
obsencejester x
mrthumper x
fatblack x
freestylejski x
flightrisk x
eastcoastblur x
m109rnewbie x
mrhp x
svzuki x
backinthesadle x
redstorm x
bearcat x
tugboat x
hunterdave x
stavros x
tinman357 x
rexman109 x
jester4 x
m109dreamer x
tpw x
weems109 x
yelo9 x
jem x
tigz x
cmhguy x
moonbaby x
marlborolts x
chrispinsm109r x
antmor69 x
drpdwwgn x
kazimodo x