2008 M109R, 2016 FJR1300, 1999 VMax
Today was my local dealer's open house. There were free dyno races ($5 for a printout.) They said it would be canceled if there was rain, so I got there early to beat the rain (which never came anyway.)
I was first in line.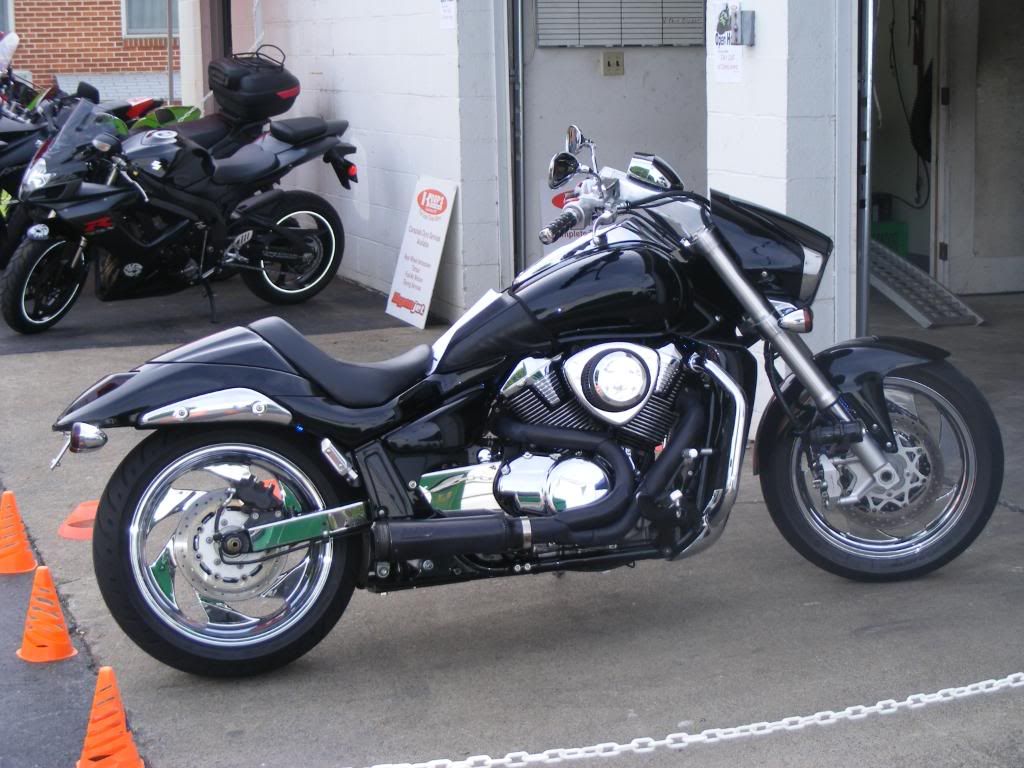 A few guys asked what I was "shooting for" and I said that I expect to come in around 120. (I also got a LOT of compliments om the bike!)
:Click: Bike went on the dyno, it sounds awesome!
(It's a lot different sounding than when I'm riding.) The results are in: 120.03 hp :bigthumbsup: (but they did not do torque!)
:cus:
A little while later, a V-Rod Anniversary Edition was up.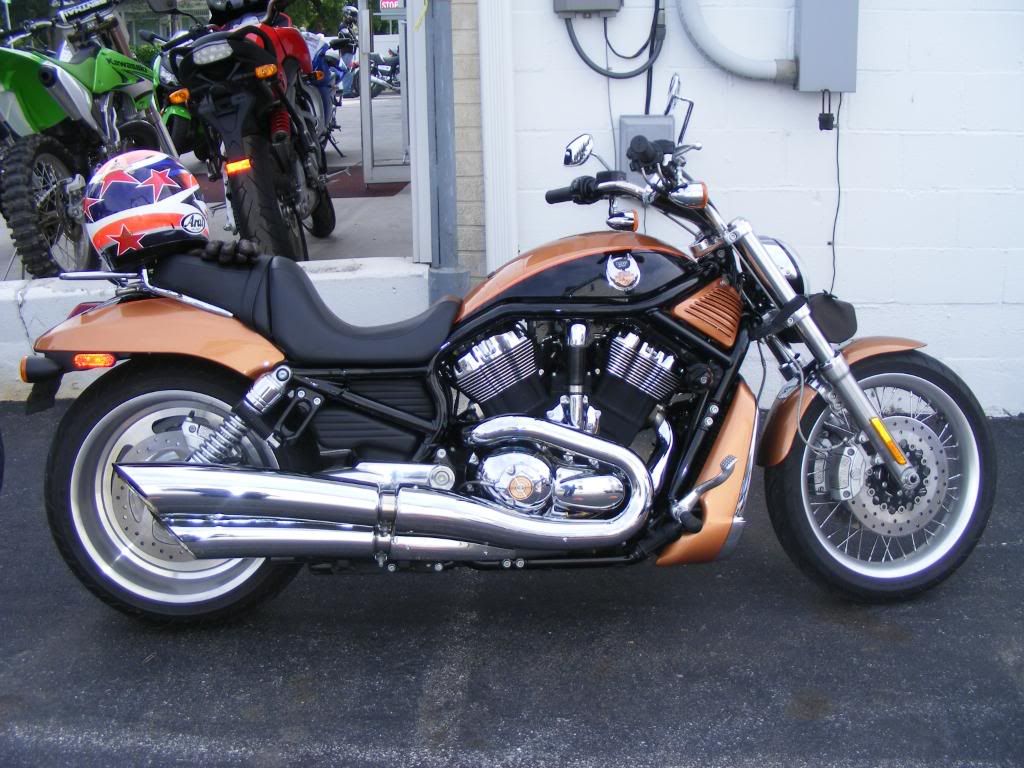 I asked what he expected? "110 would be nice." I said that I would guess 108. Wait, are those stock pipes? "Yes." Ok, change that to 105 :a20: Well I was really surprised - the thing did 114 HP!
Stone cold stock. That's pretty cool, but now I REALLY wish we could have seen / gotten the torque as well!
The day progressed, there were not a lot of big V-Twins there, and I was about to pack it up and go home, knowing I had won the $25 gift certificate, when some guy came over and began to ask me some questions. When he asked it that was a McCoy SuperTrapp, I knew he was on this site. He had the 5" Chrome SuperTrapp. He introduced himself as Killer109.
OK, Thunder intakes and a 5" McCoy SuperTrapp. Now I am worried. I asked him what he wanted to see. "I think I'll come in around 124." NAH! You'll be UNDER 120! :joke: :a20:

Well, I had to stick around for his run. I have to say that the 5" SuperTrapp sounds nice. Deeper and "beefier" than my "classic" SuperTrapp, but not as loud.

The run began, and I could SWEAR they took the revs higher on his than mine.
:dontknow: OK, I know I'm sunk...
:'(
Then the numbers came out: he did 119 HP! OH YEAH!
:hot:
So, looks like I won the class, making it the 3rd year straight year an M109 has won.
:#1:
Killer109 took 2nd. :bigthumbsup: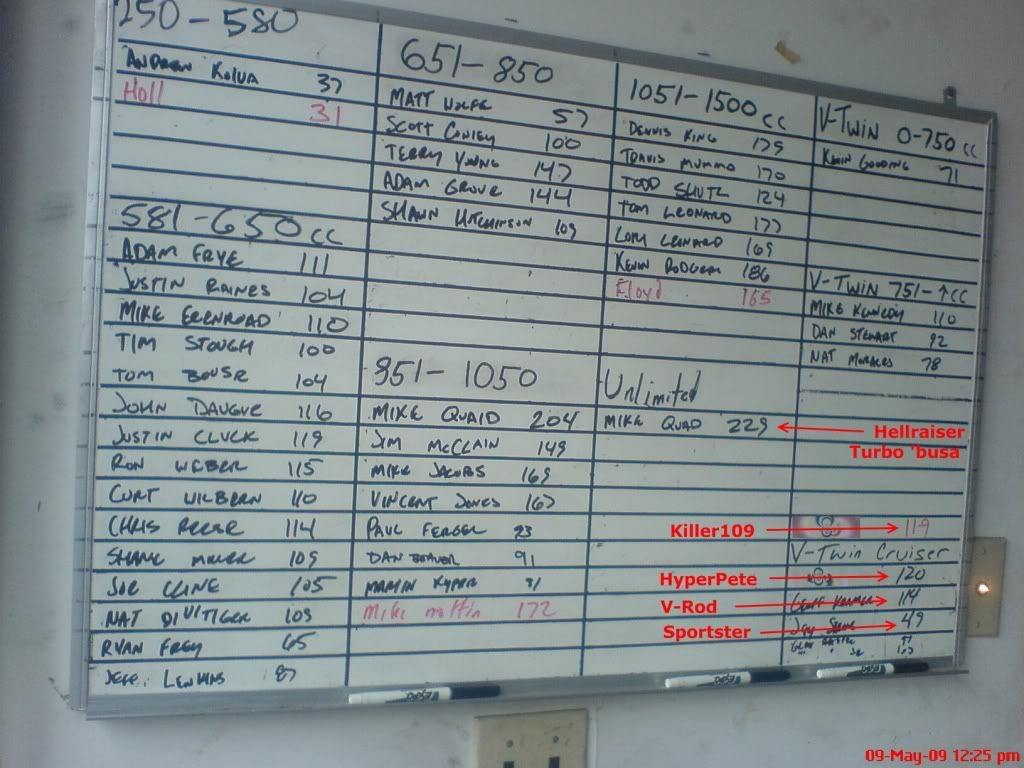 Hey, Killer109, I was a pleasure beating you.
:joke:

Er, I mean MEETING you!
:duck:

Lets go riding sometime - and you should try to make it to the meet! It will be nice having a friend to ride down with!