If you wanna be able to smell the roses and check out the scenery then JUtah is not the guy you wanna ride with. But if you wanna push yourself, your 9 and get your adrenaline pumping he is the one you wanna follow through all the linked S curves in NW Arknasas. I had a great time and met some great people down in Eureka Springs. 90 degrees and swampy humidity made the breaks short, but who wants to stretch out anyway. Thanks Rich for a great ride yesterday. I can't wait to get back down there and ride those great roads again to scrape the other half of my pegs off. My total mileage for the day was 680, and my dad put in over 800. I think he shook his rust off since he hadn't ridden in about a year.
One of our several fuel stops during the 250+ mile trip through the Ozark mountains.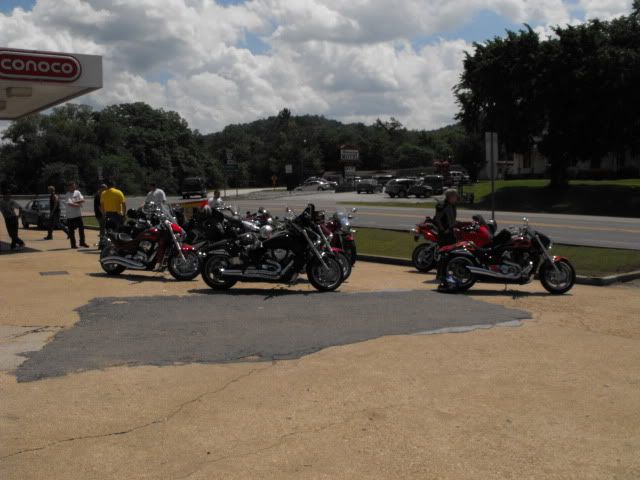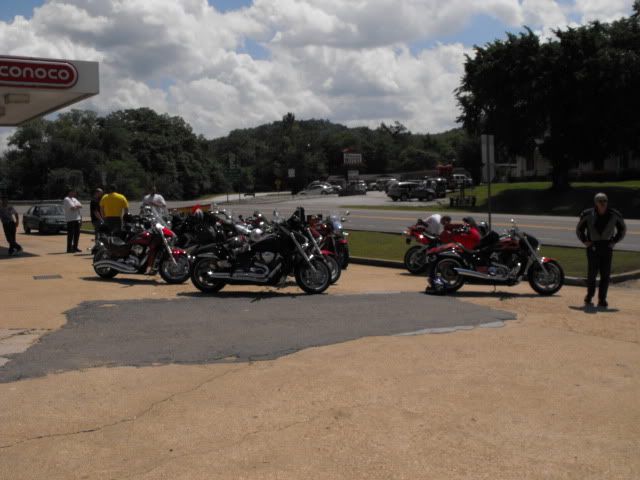 Push Mountain stop, Rich said he was tired and wanted to stop and rest for a bit.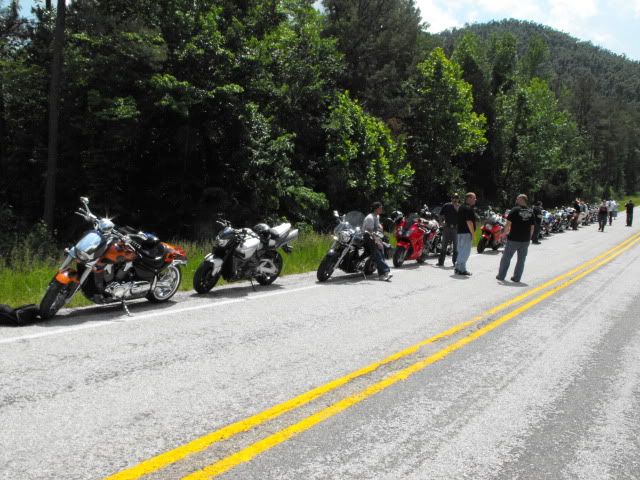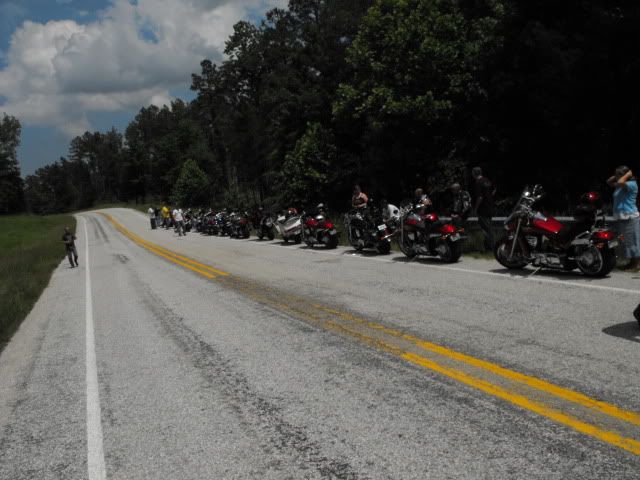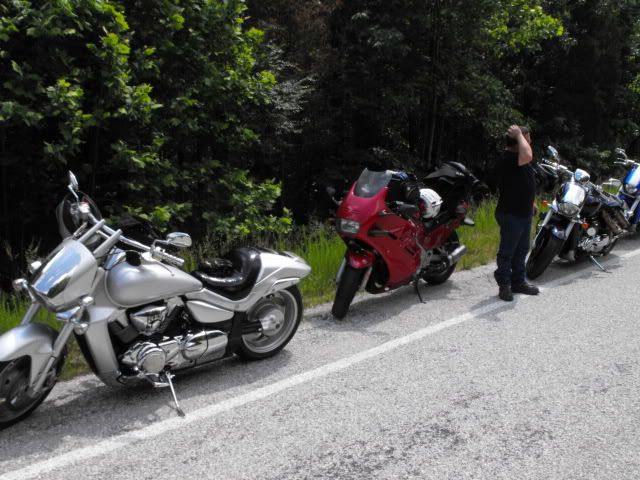 Ferry Ride on HWY 125