Discussion Starter
·
#1
·
First and formost i want to thank Joe for the incredible work he has done on my tank! The detail is just amazing and the clearcoat Rocks! It looks like its wet! I coudnt be anymore pleased with the work, freakin awsome Joe !:bigthumbsup:
I got the tank back yesterday and couldnt wait to get the bike all back together. I had to re-install leds under the tank and under the chrome speedo housing. Also had to finish the install of my new Led torpedo turn signals. Spent the rest of the day and into the morning till 2:00 am out in the garage/shop or otherwise known as " The House of Pain " so named by Ooink (Rob). Many thanx to Ooink for all his help working on my bike with me.
I spent countless hours searching the net for Dragons. I found this one and knew this was the one i had to have! The original artist is Mauricio Herrera from Chille, SouthAmerica. After e-mails to him i got his permission to use his work for this. And thats when the ball got going with Joe. Again the pictures speak for what Joe can do and in my humble opinion hes hit this one" Out of the Park! " Kudos Joe !!!
:bow: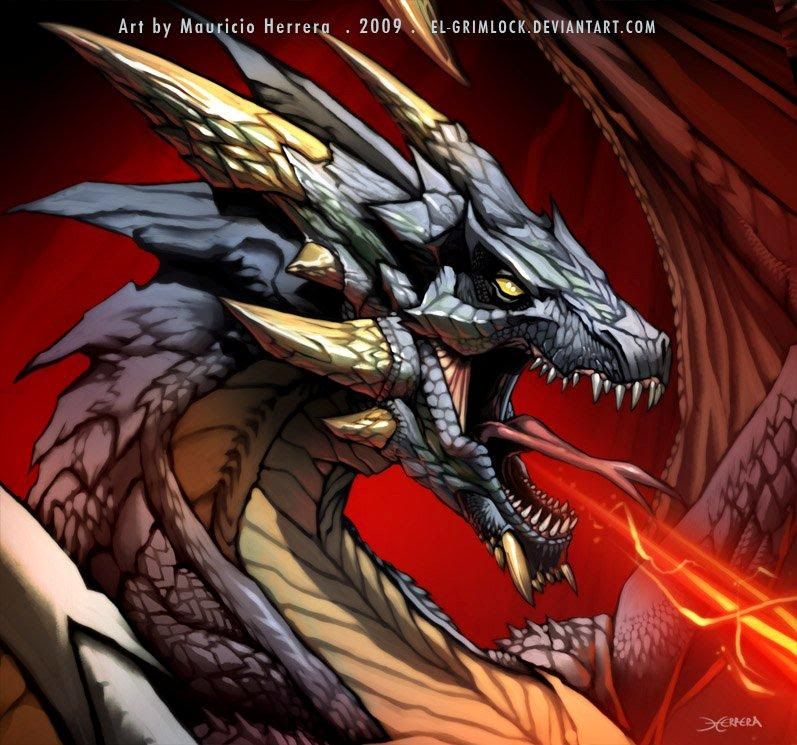 Final Sketch for tank project by Joe
Package is here!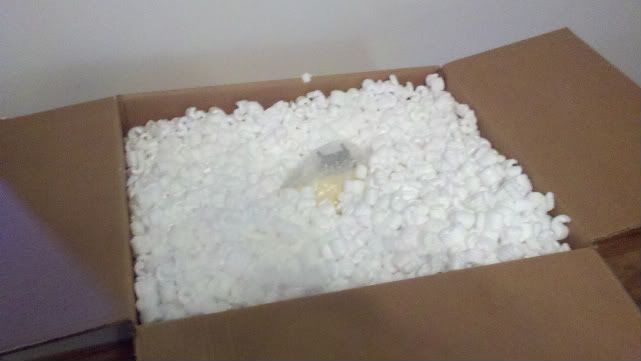 Wraped very well and no damage from shipping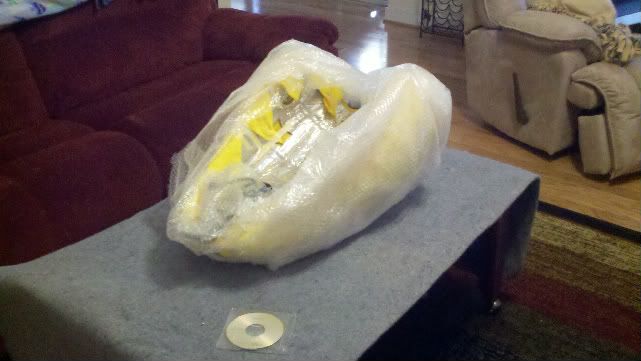 The Unvailing! Totaly blown away!
Busting out !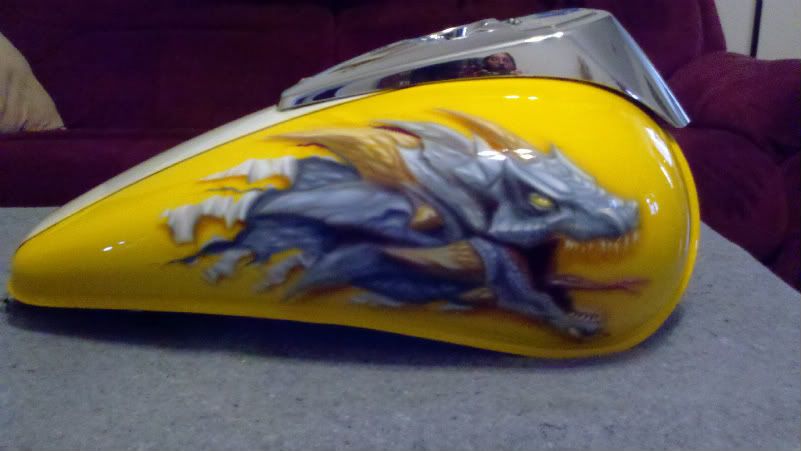 Clear coat looks wet!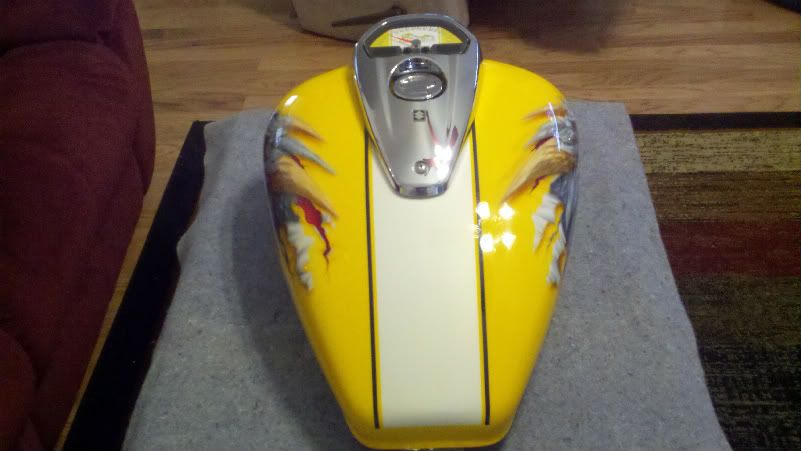 On the Beast
Profile