Discussion Starter
·
#1
·
Now, with all the electrical crap adding up, the top of my battery was starting to look like a flippin octopus. So I added an accessory fuse block under the right side cover.
Here's the cheesy but effective fuse block I bought. I may upgrade to something better in the future.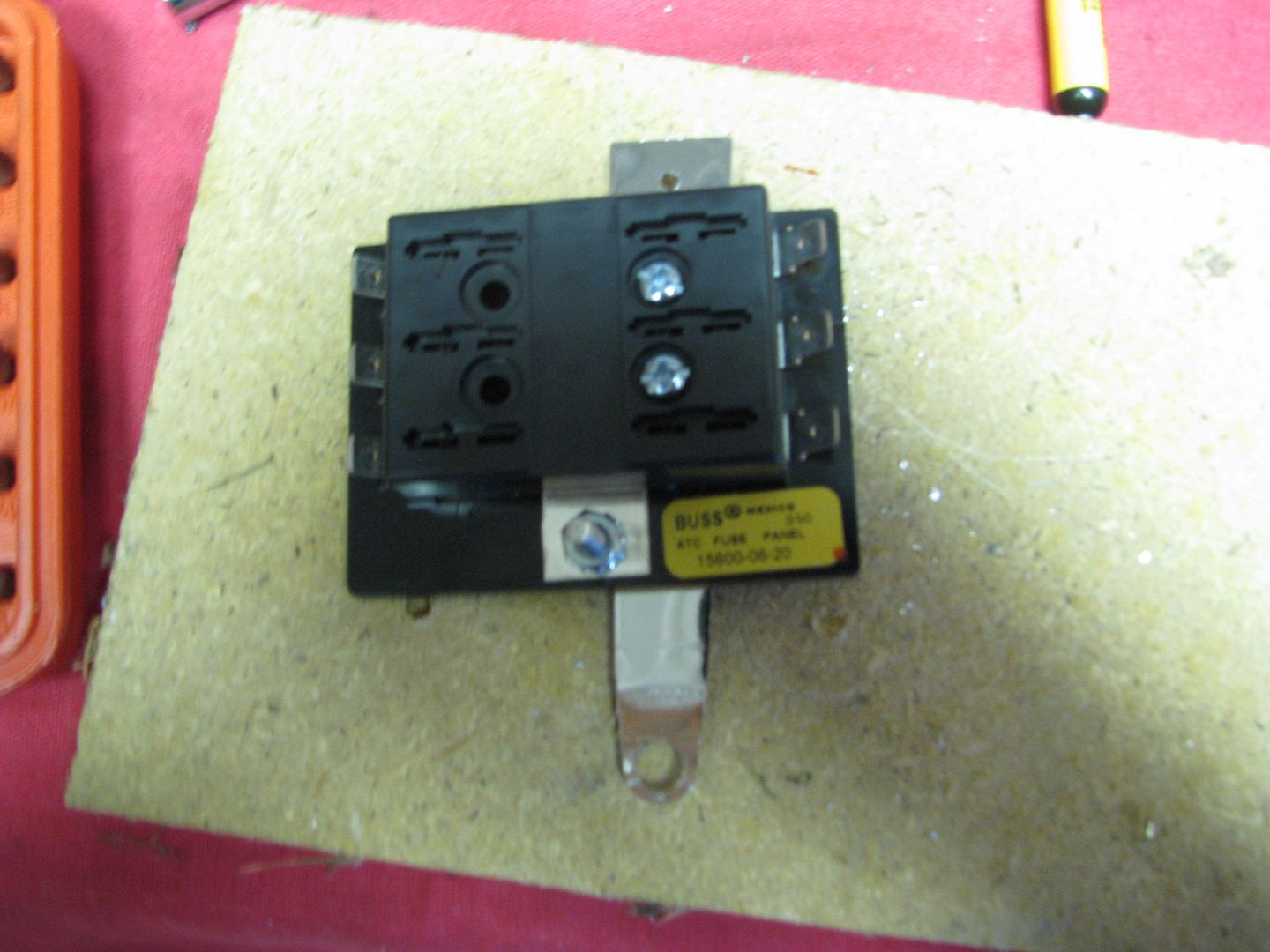 I made a lil bracket out of a wire loom I had lying around. The hole in the top ended up being used for a place to secure my grounds.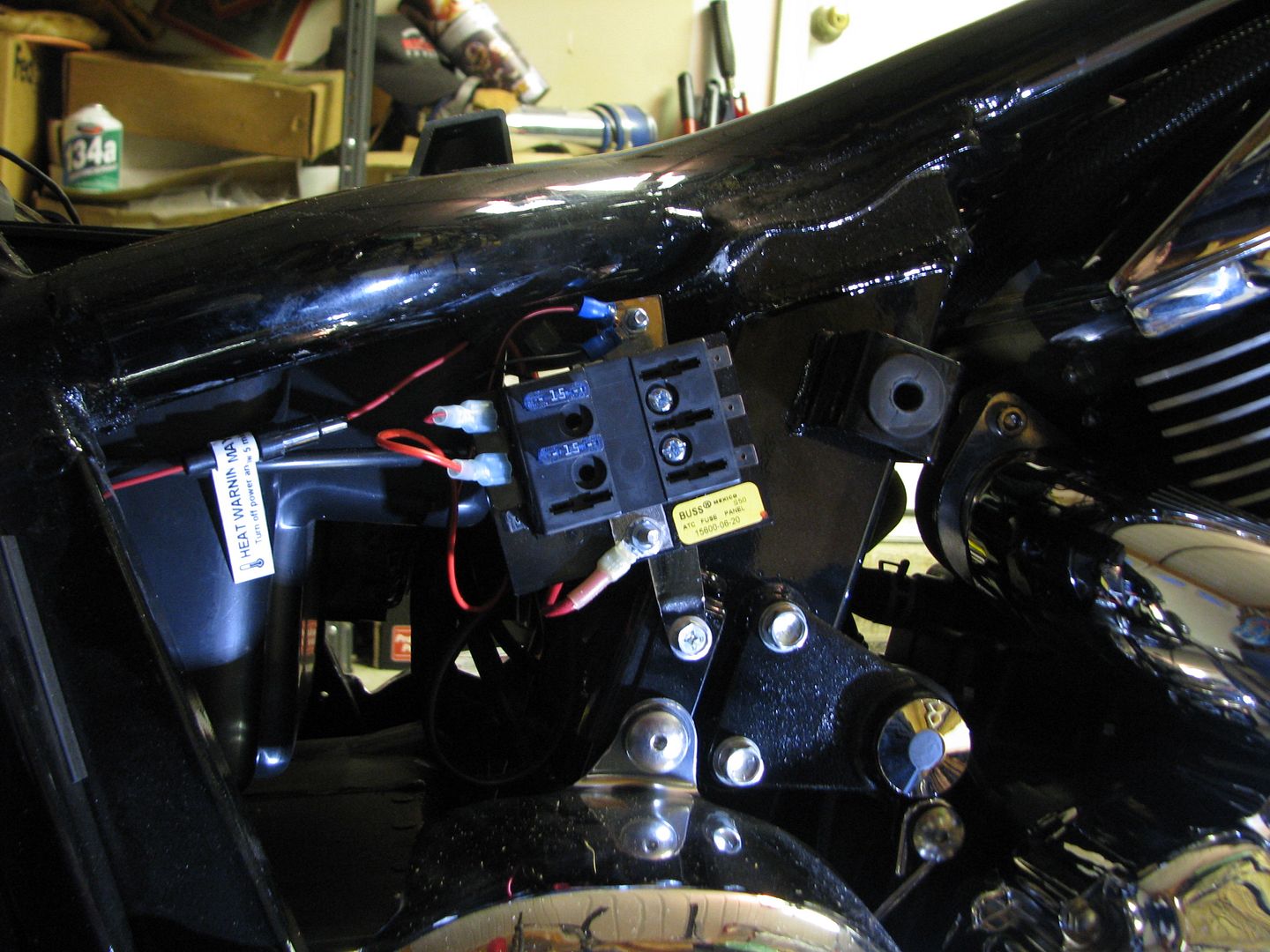 Now I'll have extra room to wire in the air ride, relay for the Stebel, LED's and w/e else I stick on there. :thumb: