Discussion Starter
·
#1
·
Not sure if anyone has posted pix of this before...
Someone at Suzuki needs to have their head examined. It's beyond me why the preload alignment mark is not within easy visibility. The OEM alignment mark is 90 degrees to the right side of the bike on the shock housing... it should be facing straight down. It's almost impossible to see what your preload is set to without laying on your back with a flashlight peering through small gaps between suspension components. :
I change my preload settings often to accommodate different riding styles to match anticipated road difficulty (yes, I need DLP's Air Ride). It's nice to be able to take a quick look under the bike to see what you're currently set at. Here's what I did to help...
Whatever your most often used preload setting is, mark whatever number faces the ground. For example: when the shock preload is set at 4, the 7 mark faces directly to the ground. I took a black Sharpie and marked the 7 setting. Now I just peek under the bike and if the black mark is visibly facing the ground, I know the preload is set to 4. :bigthumbsup: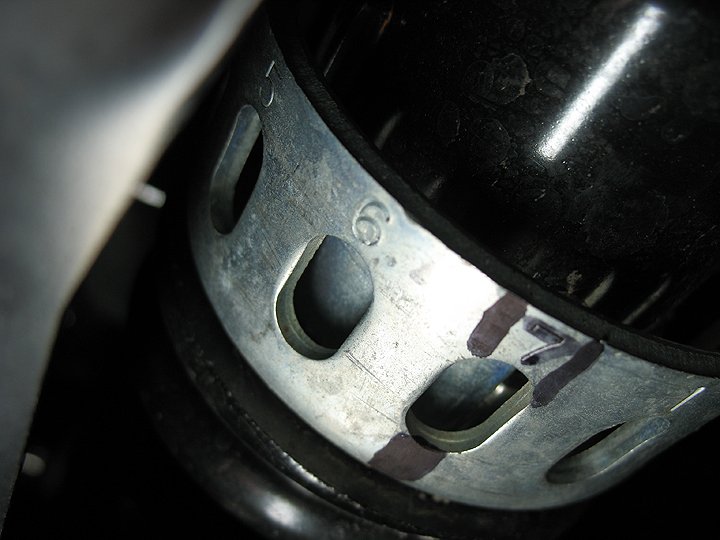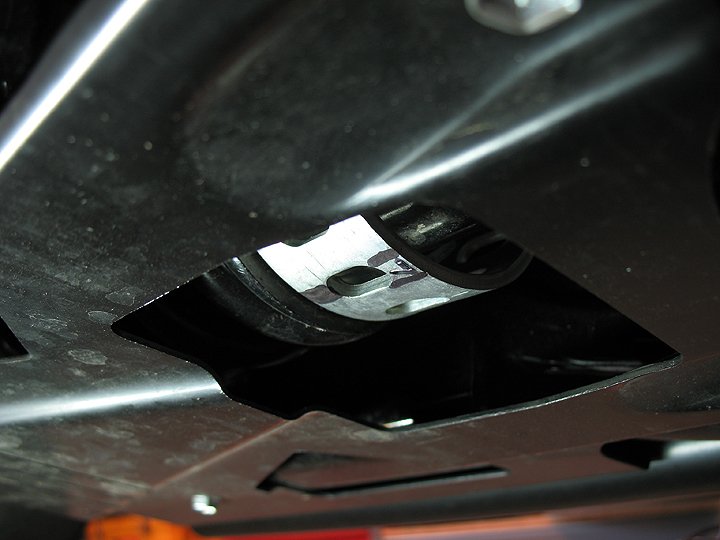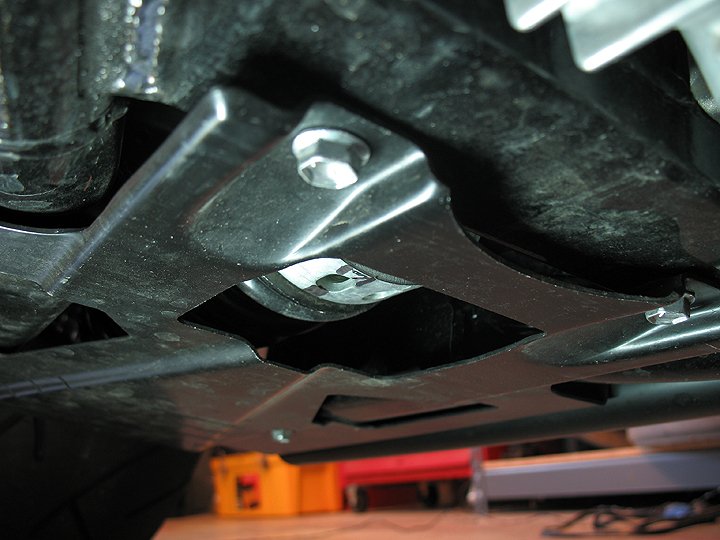 And for those who haven't seen an inexpensive "universal" preload spanner, here's an example. It fit's over a 3/8" ratchet. You can get it for ~$5 at a parts store or any cycle dealer that sells dirt bikes... this one is 65mm and works fine. You can probably get away with 60mm-85mm, but shoot for something around 75mm. :tools: