Discussion Starter
·
#1
·
A while back I read a post where a guy said he used a turkey baster to force coolant up his overflow tube into the reservoir on the 109 but when I did a search I could not find it. So the idea did not originate with me, I just expounded on it.
You can pick up a condiment dispencer (mustard/ketchup) squirter at your local grocery store, Walmart, etc. I got this one from Walmart for $0.97.
Fill it about 2/3's full with coolant so that it can be placed partially on its side without spilling. Place the bike in an upright position with a wheel chock, jack or just have someone sit on it holding it upright.
Place the tip of the dispenser into the overflow tube making sure there are no contaminants in the tip of the hose prior to insertion.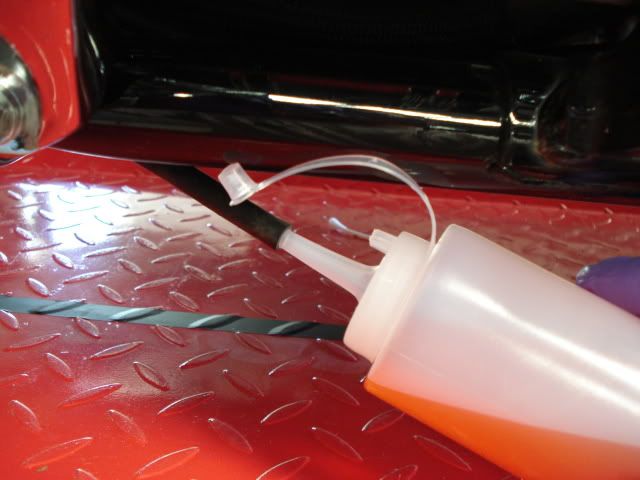 Push the tip in as far as you can. While holding the dispenser tip in the hose firmly, invert the dispencer and squeeze, This will force coolant up the overflow hose and into the reservoir. When you remove the tip the coolant that was in the hose will drain out so you might want to place a pan, towel, or something to catch the excess liquid so your shop floor dosn't end up looking like mine.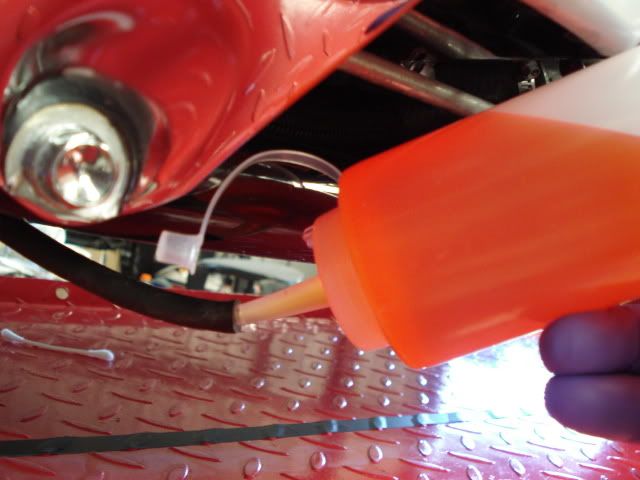 I didn't like the look of the overflow tube just hanging down so I keep a loose zip tie attached under the bike and just tuck the hose into the loop.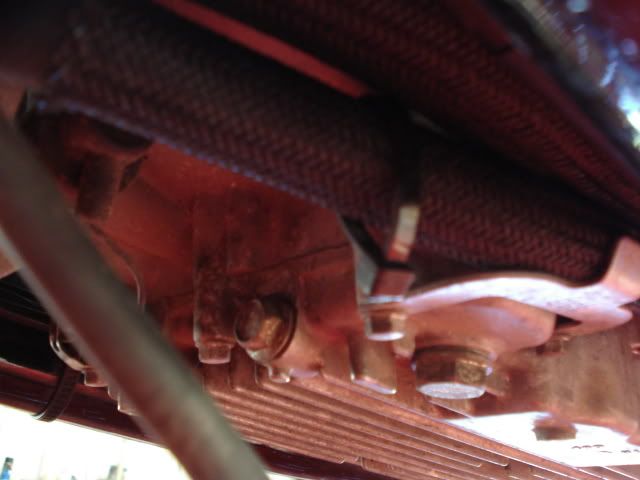 Hope this helps someone and gives a little more riding time instead working putting cowlings back on.