Discussion Starter
·
#1
·
I'm no mechanic
... and I didn't stay at a Holiday Inn Express last night... but I decided I didn't want to pay someone to do this for me so I drug the toolbox out, dusted it off and went at it. This isn't meant to be a "How-To", really... just a few pics that might help someone out if they decide to try it. I don't have a manual yet, so it was "hunt and peck" for the plugs and how to get to them. BTW... you do not have to remove the air box to do this :2cool: Just remove the gas tank, both filter housings, the right-front and left-rear chrome covers on the heads, the two pieces of plastic that wrap around the gooseneck (?) and go for it. The owner's manual that gathers dust under the seat recommends gapping the plugs between .024 and .028 (I gapped mine at .025)
The center spark plug on the rear (closest to the seat) cylinder is the easiest: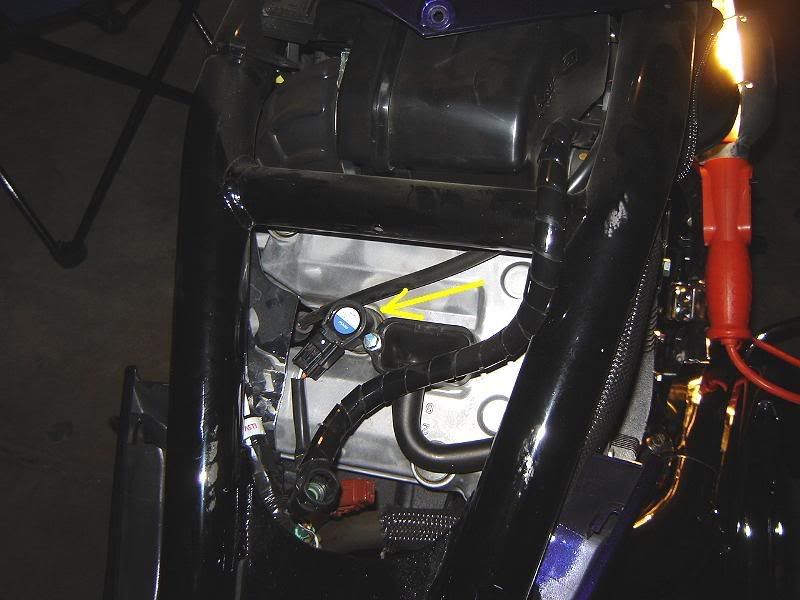 The outer spark plug on the rear cylinder is behind the left-side chrome cover: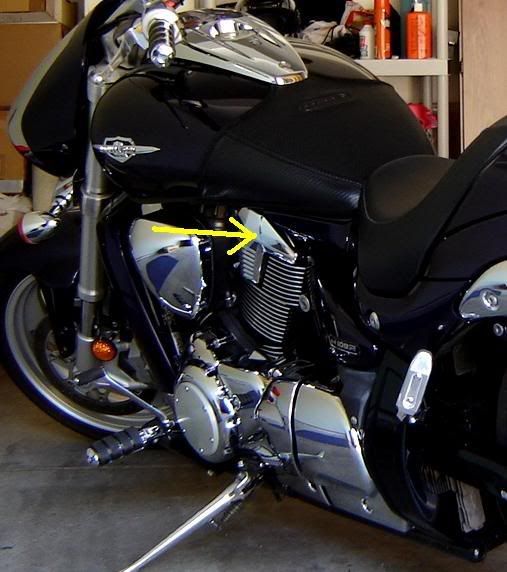 You can get the right-front chrome cover off WITHOUT unbolting the rear brake reservior from the frame... try a few angles and it'll come off.
The center spark plug on the front cylinder is a little harder to get to. Good thing my Dad gave me most of his tools a while back:
The swivel adapter he bestowed on me came in very handy today. Thanks Pop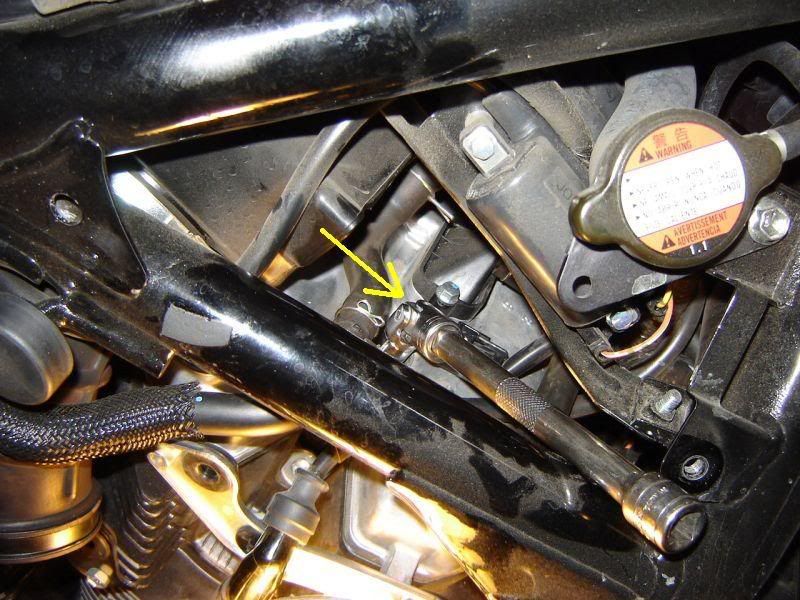 You can get the center spark plug out even if your socket won't hang on to it after it's loose. Look just behind the outer spark plug and there's access to it: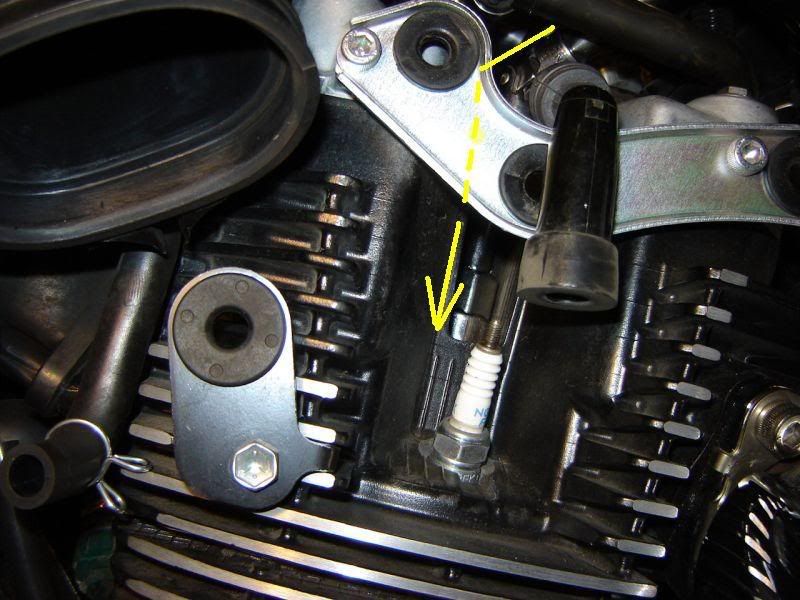 Both outer plugs are easy to get to with a socket extension:
I found another place where coolant was leaking, too :verymad: I'll post it seperately with pics.