Discussion Starter
·
#1
·
Me, Lucky, and Jazzman.....yes Jazzman (albeit in his super sweet car) enjoyed some good riding today. Sorry I didn't get any pics of Jazz's car. It sure was good having you along, bro. Here are a few of the pics that I thought ya'll might like to see.
We stopped at The Copperhead Lodge at about 2:00 to get some lunch and there must have been 75+ bikes there.....benefit ride of sorts. Funny thing is that about 5 minutes after we got there, everyone of them left :dontknow:.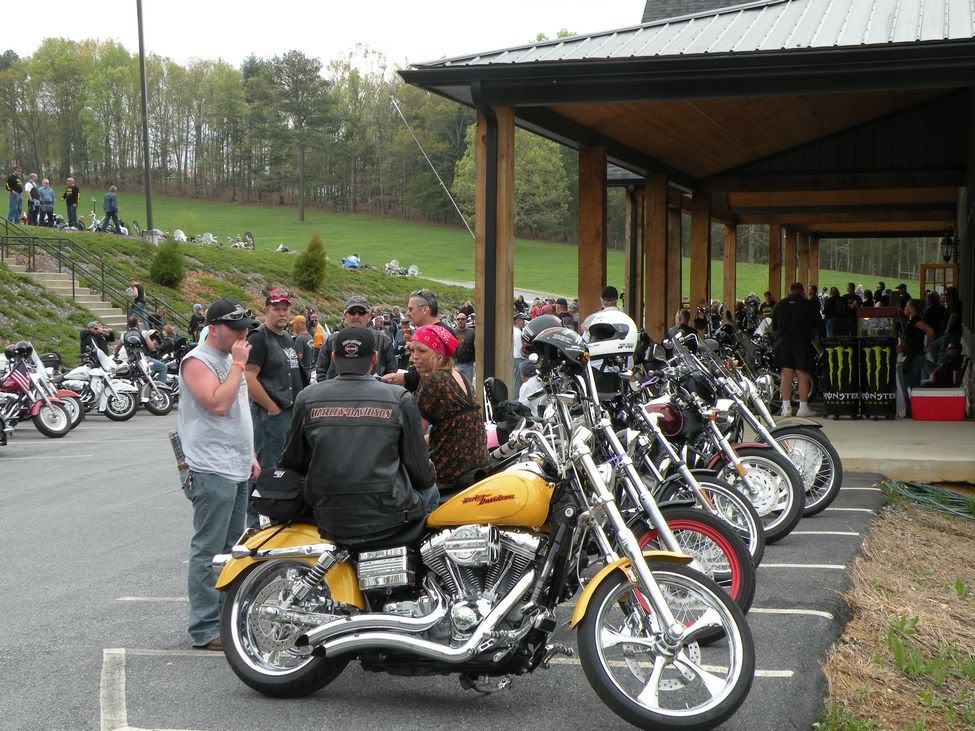 I immediately gravitated towards this fat tired chopper. It had a 330 Avon on it. The funny thing is that a guy was really checking Lucky's bike out hard and he ended up being the owner of the chopper. :bigthumbsup: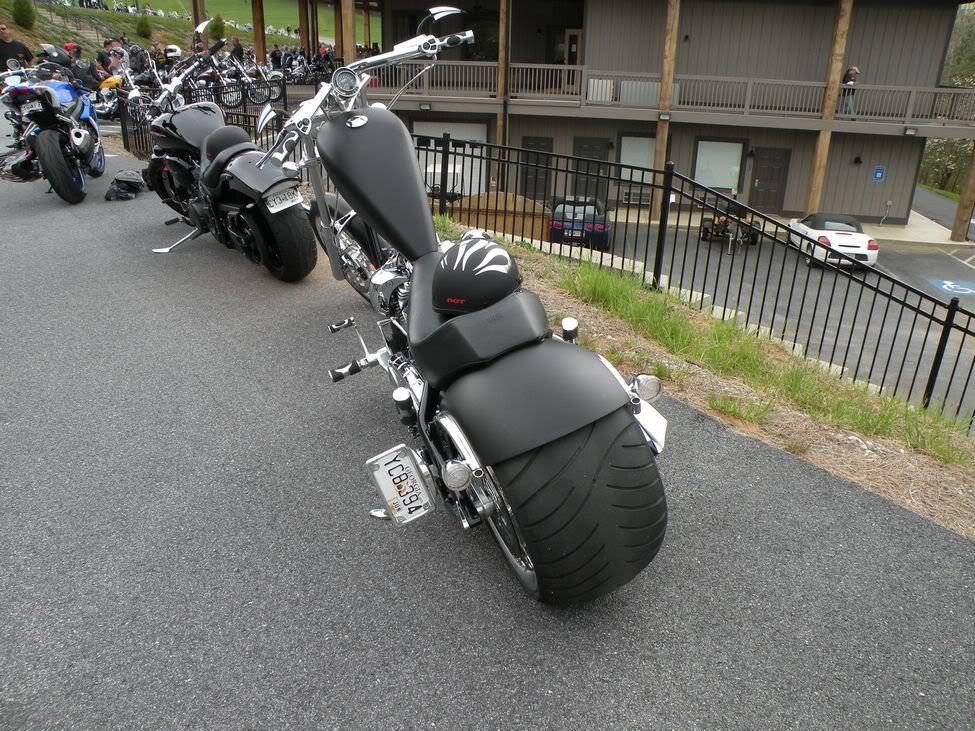 Here is a pic of a sweet Warrior. Until the 109 came out, I was serioiusly thinking about getting one of these bikes....of course the stock exhaust on them would have to go.
Here is some kind of funky "bagger chopper". I heard the owner say that it is 9 feet long. :a20: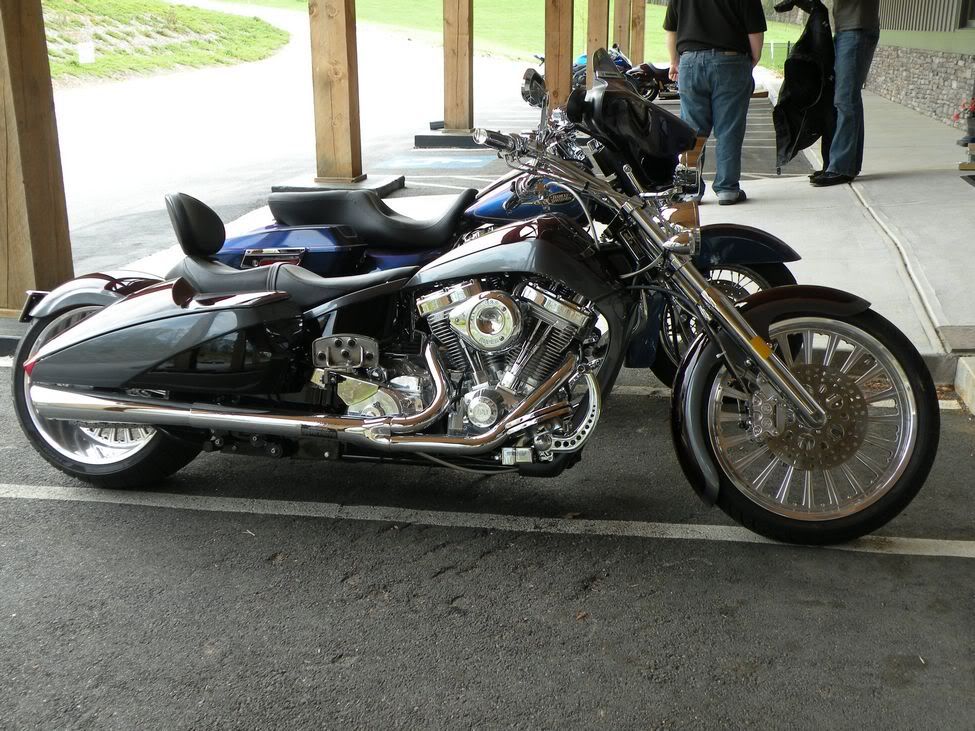 My GSXR and Lucky's "bruiser":